Author - Linas Kiguolis - 2-spyware.com
Posts published by Linas Kiguolis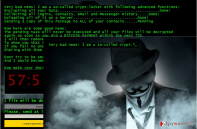 Developers of the Jigsaw ransomware keeps updating the code and launching new variants of ransomware Spotted on April 2016, Jigsaw ransomware continues attacking computer users for almost one year.
More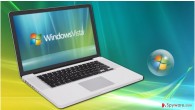 DarkLocker ransomware might make you blush and cover your computer screen DarkLocker virus is a variant of Monument Jigsaw ransomware, which now uses a different screenlocker. The screenlocker says "Stop watching porn! Your files are encrypted!
More
Why shouldn't you keep Finders Deals installed on your computer? Finders Deals virus is yet another adware infection which lures users in by promising to supply them with a handy online shopping assistance. In particular, the service creators claim that Finders Deals is one of the best providers of coupons, vouchers, online deals and special offers.
More
Qtipr.com is still active and awaits new victims The name of Qtipr.com virus might be familiar to you if you read occasionally IT news. In the beginning, few might have suspected that it would evolve into a bothersome browser hijacker. Despite its quite innocent looks, specialists recommend removing it right away.
More
What dangers does GuruofSearch.com virus hide? GuruofSearch.com virus is a suspicious search engine that might appear on your browser as soon as you install some free program incorrectly. This application spreads in the software bundles and tends to hijack inattentive computer users' browsers.
More
Be aware of Launchpage.org virus that aims at the most popular web browsers Launchpage.org virus pretends to be a legitimate search engine. At first glance, this simple-designed website resembles the main page of the Google Chrome. It has links to Gmail, Facebook, Youtube and other popular social networks and Google services.
More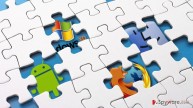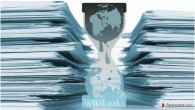 On the 7th of March 2017, Wikileaks exposed 8,761 documents that revealed how US Central Intelligence Agency launched various attacks and spied on people.
More
HappyDayzz ransomware and its working principles HappyDayzz virus is a new Globe 3 ransomware spin-off which encrypts computer data using a Public key and pushes the victim into buying out the Private key to be able to decrypt them . Those of you who follow cyber security news closely may already be familiar with this virus as Happydayz@india.com ransomware. This em...
More
Mozilla Firefox is one of the most popular web browsers today, so there is no surprise that people sometimes encounter certain problems while using it. In most cases, browsing-related issues are encountered after changing browser's settings or installing new programs on the system.
More