Author - Julie Splinters - 2-spyware.com
Posts published by Julie Splinters
Youndoo virus. How bad is it? Youndoo virus was first detected in June 2016.
More
What should you know about my.yoursearch.me? If you are thinking to set my.yoursearch.me virus as your main search engine, restrain from this action. Firstly, let us note that it is classified as a browser hijacker.
More
What should you know about StartPageing123.com virus? The StartPageing123.com virus hides a suspicious search engine that tends to appear on the browsers out of the blue. Despite this fact, for some computer users, it may look like an ordinary search engine.
More
Pickles ransomware is not a joke: it encrypts your files The hackers have made sure to preoccupy the virus researchers this weekend as well by launching Pickles virus. Despite the mocking title, the malware operates as a file-encrypting malware written in the Python programming language. It encodes the files and appends .encrypted file extension.
More
It seemed that there was no virus that could surprise virus researchers anymore.
More
Why does my browser repeatedly open Zridi.net search engine at random times? Zridi.net virus is a potentially unwanted program published by MaisMedia. It falls into browser hijacker category because it changes homepage settings in every web browser it hijacks.
More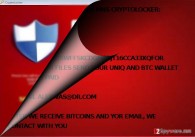 MNS Cryptolocker and Cryptolocker. Do they hail from the same family?
More
How dangerous is AES-NI ransomware? AES-NI ransomware virus hails from the same family as AES256 ransomware. Unlike other newbies, these ransomware viruses do not lag behind complex viruses which blackmail PC users to infect their friends to retrieve personal data .
More
Mac OS devices have been popular not only for their convenient usage and attractive design but for the immunity to cyber threats.
More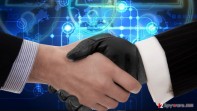 In the past few years, the dominating theme in IT media articles was none other than ransomware.
More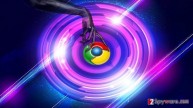 It is no surprise that cyber racketeers manifest their creativity by exploiting various Windows and Mac features, services, networks and browsers for their misdeeds.
More