Author - Lucia Danes - 2-spyware.com
Posts published by Lucia Danes
How dangerous is Sage2decrypter.exe? Sage2decrypter.exe file is a malicious executable which is is related to the notorious SAGE ransomware. In particular, this file is responsible for executing the SAGE 2.0 decrypter which should supposedly unlock files that the ransomware has encrypted and roll back the system to its original state.
More
All you need to know about Howtonews.ru browser hijacker Howtonews.ru virus can be called a troublesome browser hijacker. It means that it is not a malicious program, but a potentially unwanted one and such programs do not deserve to be kept on the computer system. As soon as it enters the computer, it finds installed Internet browsers and replaces URL in their homep...
More
Overview of the Xampp Locker virus: Xampp Locker virus can pretty much be every computer user's worst nightmare since it sneaks into the system by stealth and then locks the containing files using complex AES and RSA encryption algorithms . In particular, this ransomware that surfaced the Web earlier in February jumbles up the contents of the files, and they becom...
More
What should you know if the virus that encrypted your files asks to write a letter to Opentoyou@india.com? Opentoyou@india.com virus emerged at the beginning of 2017, and cyber security experts often call this virus OpenToYou ransomware. This virus is written in Delphi programming language, and it employs RC4 algorithm to encrypt the data stored on the computer sy...
More
What can you expect from social-enhancer.com? At first glance, social-enhancer.com virus may seem as a reliable search engine. Despite its plain veneer, users may choose this browsing tool.
More
Samas ransomware analysis Samas virus is one of the most persistent ransomware infections out there . This parasite has been around since 2014 and over the past year has swindled at least 450,000 USD from the unsuspecting victims in North America and Europe . Of course, the program had to come a long way to get to where it is at the moment and, looking from the tech...
More
Can you trust Polarisearch.com? Polarisearch.com virus may fool users that it is a reliable search engine. As a matter of fact, it is only a deceiving veneer.
More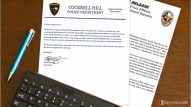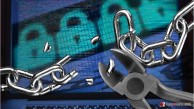 2016 definitely deserves a title as the year of ransomware.
More