Author - Olivia Morelli - 2-spyware.com
Posts published by Olivia Morelli
Osiris virus information Osiris virus operates as a new version of notorious Locky ransomware which was named after the Egyptian god. It seems that the authors of Locky virus have been especially interested in ancient mythology since they have been naming every virus version after a certain Norse god, for instance, Odin, Thor, or Aesir. The first outbreak of Osiris...
More
Things you should know about Coolasearch.com search engine Coolasearch.com virus mainly targets Mac users, but in the future, it might be improved and designed for Windows operating systems as well. However, no one should tolerate Coolasearch.com hijack and take actions to remove this annoying browser hijacker from the system. Typically, this hijacker sneaks in the...
More
Pros and cons of search.real-desktop.de Search.real-desktop.de virus pretends to be an ordinary search engine. Nonetheless, more vigilant users notice that there is something wrong with this website. IT experts label it is a browser hijacker.
More
Peculiarities of RoshaLock 2.00 ransomware virus uncovered RoshaLock 2.00 virus is a severe computer threat. It falls into ransomware category and appears to be the second version of RoshaLock ransomware, which is also known as All_Your_Documents ransomware. Following a successful infiltration of the target computer system, it scans the system and grabs every file th...
More
Why does my browser open Search.testmyspeeds.co search engine automatically? Search.testmyspeeds.co virus can appear in your web browser and start disturbing you on a daily basis. This application by Polarity Technologies, Ltd.
More
What is the purpose of Video Box? Video Box virus is a potentially unwanted program which enables users to obtain videos from all around the web and store them on chosen devices. This service supports nearly 1000 different websites and allows downloading videos of various formats, including MP4, WebM, FLV, 3GP, and M4A.
More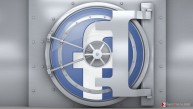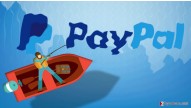 If malware has altered your regular Safari settings or you simply want to start fresh with a clean, uncluttered web engine, the best option you have is resetting the browser. While in the earlier Mac OS X versions Safari can be reset using the "Reset Safari...
More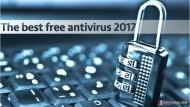 Looking for options to protect your PC from the most dangerous viruses?
More