Anti-Virus Elite
is also known as
Anti-Virus Elite v5.0, Anti-Virus Elite 2010
| Type:
Rogue Antispyware
Anti-Virus Elite is a misleading antivirus program that may deliberately report false system security threats to make you think that your computer is infected. Usually, this bogus program must be manually installed, but it may come bundled with other malware too. Anti-Virus Elite is promoted through the use of these websites: noadware.net, thedllgeek.com, anti-virus-professional.com and antivirus-elite.com. Of course, there can be more similar websites that promote this program. Also note that most of these websites are titled Anti-Virus Elite 2010, but when you actually install this rogue program, you will see Anti-Virus Elite v5.0 instead of Anti-Virus Elite or Anti-Virus Elite 2010. What is more, there is another suspicious program called NoAdware v5.0 that looks just like Anti-Virus Elite.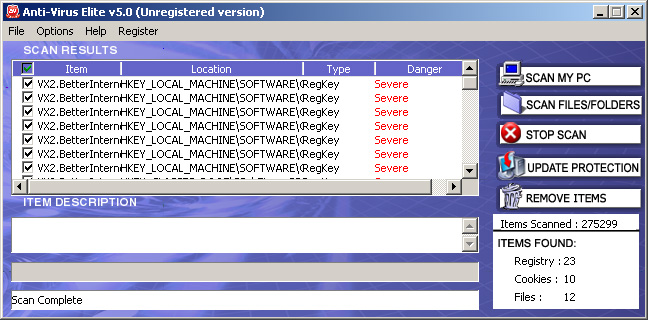 [Figure 1. Anti-Virus Elite graphical user interface]
At least Anti-Virus Elite doesn't display fake security alerts and notifications like typical rogue anti-virus/spyware applications do. However, this is still a scam. The misleading program should be removed as soon as possible. And most importantly, don't purchase it. Please use the removal guide below to remove Anti-Virus Elite from your PC manually for free.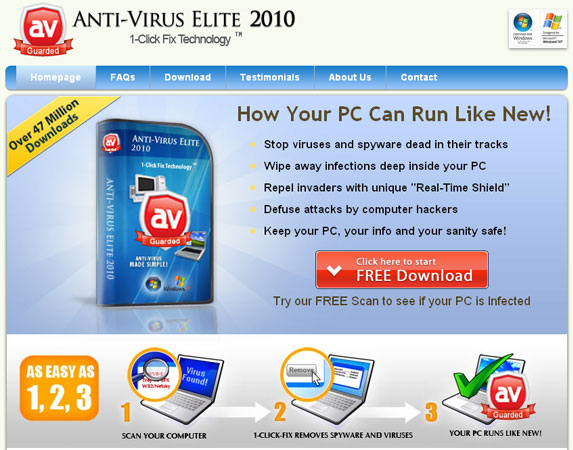 [Figure 1. Antivirus-elite.com screenshot]
Related files:
unins000.exe
,
unins000.dat
Anti-Virus Elite properties
:
• Shows commercial adverts
• Stays resident in background
Automatic Anti-Virus Elite removal:
It might be that we are affiliated with any of our recommended products. Full disclosure can be found in our Agreement of Use.
By downloading any of provided Anti-spyware software to remove Anti-Virus Elite you agree with our
Privacy Policy
and
Agreement of Use
.
Alternate Software
Virus Removal Phone Support
Anti-Virus Elite manual removal
Kill processes
:
Anti-Virus Elite.exe
unins000.exe
Delete registry values:
HKEY_LOCAL_MACHINE\SOFTWARE\Microsoft\Windows\CurrentVersion\Uninstall\Anti-Virus Elite 5.0_is1
HKEY_CURRENT_USER\Software\Anti-Virus Elite
Unregister DLLs:
adgutils.dll
UninstlDll.dll
Delete files:
Anti-Virus Elite.exe
adgutils.dll
UninstlDll.dll
Anti-Virus Elite.lnk
noadware4_081909.na
unins000.dat
unins000.exe
%Temp%\\is-3BJM3.tmp\\is-JPISD.tmp
Delete directories:
C:\Documents and Settings\All Users\Start Menu\Programs\Anti-Virus Elite
C:\Program Files\Anti-Virus Elite
QR code for Anti-Virus Elite removal instructions

QR is short for Quick Response. They can be read quickly by the mobile phones. QR codes can store more data than standard barcodes, including url links, geo coordinates, and text.
The reason we add QR code to the website is that parasites like Anti-Virus Elite are really hard to remove on infected computer. you can quicly scan the QR code with your mobile device and have manual removal instructions to uninstall Anti-Virus Elite right in your pocket.
Simply use the QR scanner and read removal instructions from mobile device.
Information added: 2009-12-24 04:15
Information updated: 2012-02-17 04:34

Additional resources
Attention:
If you know know a reputable website reated to security threats, please add a link here:
add url