Crackle.com is a site which let's you entertain yourself by watching varius TV shows, series and full length movies for free. It also has an iOS and Android apps, which lets to watch them on mobile devices.
Why is Crackle.com marked as a browser hijacker?
Crackle.com itself isn't malicious at all. It's a legitimate website. However, it is abused by hackers who create browser hijackers. If you get constantly redirected to Crackle.com you're infected with a malicious Google Redirect Virus, which is made to earn money to virus developers by redirecting computers to various websites, and crackle.com is one of these websites.
How to remove Crackle Redirect Virus?
Manual removal of browser hijacker might be a hard job, because it requires extensive computer architecture knowledge. We recommend using reputable and legitimate anti-spyware programs to clean your PC from infections. Best program to remove browser hijackers according to tests is SpyHunter; however, quite good results were shown by Malwarebytes Anti Malware and STOPzilla.
For more information about what is Google Redirect Virus and how to remove it, read this article: "What to do when Google/Yahoo/Bing results are redirecting?"
Automatic Crackle Redirect Virus removal:
It might be that we are affiliated with any of our recommended products. Full disclosure can be found in our Agreement of Use.
By downloading any of provided Anti-spyware software to remove Crackle Redirect Virus you agree with our
Privacy Policy
and
Agreement of Use
.
Alternate Software
Virus Removal Phone Support
Crackle Redirect Virus screenshot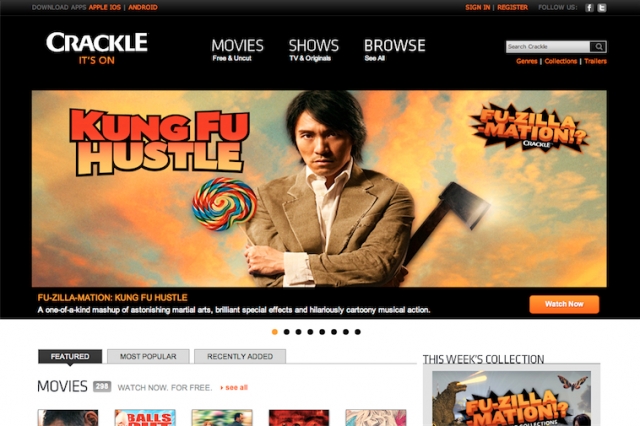 Geolocation of Crackle Redirect Virus
This map reveals the prevalence of Crackle Redirect Virus. Countries and regions that have been affected the most are: United States, Australia, Canada and United Kingdom.
QR code for Crackle Redirect Virus removal instructions

QR is short for Quick Response. They can be read quickly by the mobile phones. QR codes can store more data than standard barcodes, including url links, geo coordinates, and text.
The reason we add QR code to the website is that parasites like Crackle Redirect Virus are really hard to remove on infected computer. you can quicly scan the QR code with your mobile device and have manual removal instructions to uninstall Crackle Redirect Virus right in your pocket.
Simply use the QR scanner and read removal instructions from mobile device.
Information added: 2012-06-26 06:29
Information updated: 2012-06-26 06:30

Additional resources
Attention:
If you know know a reputable website reated to security threats, please add a link here:
add url