DownTango. How to Remove? (Uninstall Guide)
DownTango: what is it for?
DownTango virus is an adware type program, which is NOT malicious but possesses some questionable features that can hardly be welcomed by the PC users. First of all, this program is promoted as a free download manager, with a help of which, you can download software from the Internet. Of course, as in the case of similar adware programs, such claims are not true. No matter that this program is presented as a handy browser's downloading tool, and is recommended by Cnet and Softpedia, you may find it useless and quite annoying, because it can easily affect all your Internet browsers, including Google Chrome, Mozilla Firefox, and Internet Explorer. This application not only lacks the advertised functionality but may also trigger different system errors, lure other infections into your system and even spy on your browsing. DownTango removal is a key to stopping these activities from taking place on your computer. Professional antivirus tools, such as SpyHunter, may be helpful for this purpose.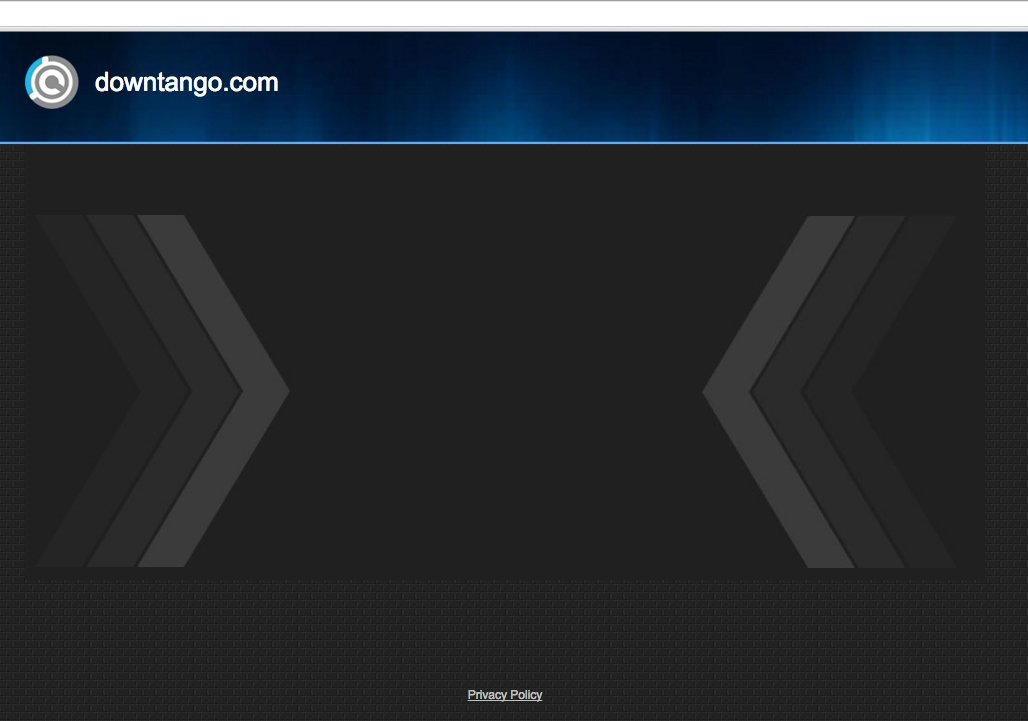 Talking about the technicalities of this program, it is important to note that when this virus infiltrates the computer, it may install additional components on the infected browsers. Usually, the users will notice a DownTango launcher toolbar pinned to the top of the browser window. This toolbar serves several purposes. First, with the help of this app, the DownTango adware can inject annoying sponsored ads into the browser without much trouble. More importantly, this malicious addition to your browser makes sure that the virus stays on the computer even after attempting to delete it. That is why DownTango uninstall should be entrusted to the reputable virus-fighting utilities, which will banish this toolbar and the virus itself from your device.
You might be wondering why we refer to DownTango ads in a negative sense. Because after all, they seem to offer some good bargain deals and almost-too-good-to-be-true prices. However, you should not be tricked. These ads are just a deceptive facade. In reality, interacting with them may be really dangerous. One of the most commonly reported problems it the DownTango redirect issue. It relates to the fact that the ads may not disclose their true intentions and may be linked to some dangerous sites. In other words, the innocent-looking ads may be a cause of major problems on your PC. Because of these reasons, it is highly recommended to remove DownTango from the computer as soon as possible.
How can this virus infect my PC?
DownTango software is promoted online and can be easily installed manually. However, other way how you can download this toolbar is, again, quite deceptive. DownTango hijack can occur after downloading this virus bundled along with other freeware and shareware applications. That's why it is highly recommended paying attention to every installation window and blocking all unwanted software when downloading something. Once this adware gets inside the PC, it alters some PC's settings and starts interrupting user's browsing sessions. That results in the continuous appearance of Tango Toolbar Search once Google Chrome is opened and annoying redirections to such websites as search.certified-toolbar.com, downtango.com and similar. If you have also accidentally found DownTango launcher on your browser, and you don't find it useful, delete it without hesitation.
It might be that we are affiliated with any of our recommended products. Full disclosure can be found in our Agreement of Use. By downloading any of provided Anti-spyware software you agree with our
Privacy Policy
and
Agreement of Use
.
Alternate Software
Alternate Software
We are testing Malwarebytes Anti Malware's efficiency (2016-05-04 00:33)
Geolocation of DownTango
Map reveals the prevalence of DownTango. Countries and regions that have been affected the most are: United States.
Removal guides in other languages
---