Gnoosi.net. How to remove? (Uninstall guide)
Gnoosi.net is a search engine, which initiates various thoughts. No matter that it should never be called 'virus' or 'malware', it seems that it actively promotes related websites by returning altered search results for its users. Besides, it may start showing commercial pop-up ads or simply slow down your browser. Basically, these are the main reasons why we don't recommend using Gnoosi.net in your daily cyber routine. However, you should also take into account that it is distributed using unfair distribution methods, such as bundling and similar. If you discovered Gnoosi.net on your computer out of nowhere, you should get rid of this program without any delay. Otherwise, you may find yourself redirected to insecure website that spreads more dangerous programs.
HOW CAN GNOOSI.NET INFILTRATE MY COMPUTER?
You can download Gnoosi.net from the Internet just like any other application. However, this program is linked to browser hijackers and adware because it may also show up on your computer without downloading it there. If you want to avoid discovering Gnoosi.net on your machine, avoid freeware and shareware, such as PDF Creators, Download-managers and similar programs. Otherwise, you should start paying more attention to their installation process. If gnoosi.net sneaks inside the computer, it typically modifies the default search engine, homepage and a new tab page on all Internet browsers. You should never ignore that because it may lead your machine to the infiltration of more serious infections.
HOW TO REMOVE GNOOSI.NET?
If you want to get rid of Gnoosi.net redirects, you should follow these steps:
Uninstall this program via Add/Remove Programs:
Click Start -> Control Panel -> Programs (or Add/Remove Programs) -> Uninstall a Program.
Here, look for Gnoosi.net and similar entries and select 'Uninstall/Change'.
Click OK to save the changes.
Remove Gnoosi.net add-on from IE and Mozilla Firefox browsers:
Internet Explorer:
Open Internet Explorer, go 'Tools' -> "Manage Add-ons' -> 'Toolbars and Extensions' and uninstall Gnoosi.net and other entries that may be unknown for you.

Click ''Tools' -> 'Manage addons' -> 'Search Providers' and choose the search engine you used before instead of Gnoosi.net.
Mozilla Firefox:
Open Mozilla Firefox, go 'Tools' -> 'Add-ons' -> 'Extensions'; find Gnoosi.net and other unknown entries and click 'Uninstall'.
Go 'Tools' -> 'Options' and reset the startup homepage to google.com, yahoo.com or similar search page.
Google Chrome:
Click the Chrome menu button, select 'Tools' -> 'Extensions', find Gnoosi.net and other unknown extensions and remove them by clicking Recycle bin.
No click 'Settings' -> 'Manage search engines' and change your default search engine.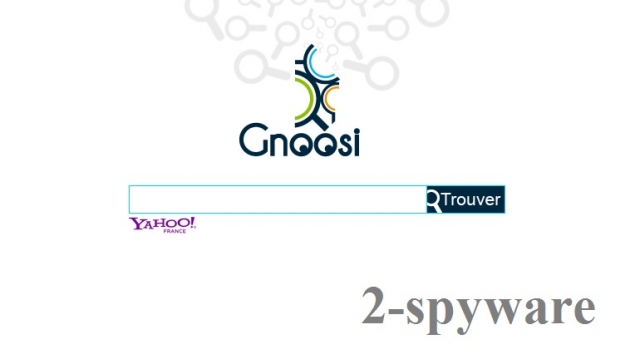 About the author