KeepCop. How to Remove? (Uninstall Guide)
LinkSafeness
,
SecureKeeper
and other rogue applications. The main goal of Keep Cop is to trick you into purchasing the program. In order to achieve this goal, it simulates system scans, reports false system security threats/infections and displays fake security alerts to make you think your computer is infected with Trojans, worms, spyware and other parasites. Finally, it asks to purchase the program to remove the infections. So, let's make this very clear - KeepCop is nothing more but a scam. Do not pay for this bogus application. Instead, uninstall KeepCop from your computer upon detection.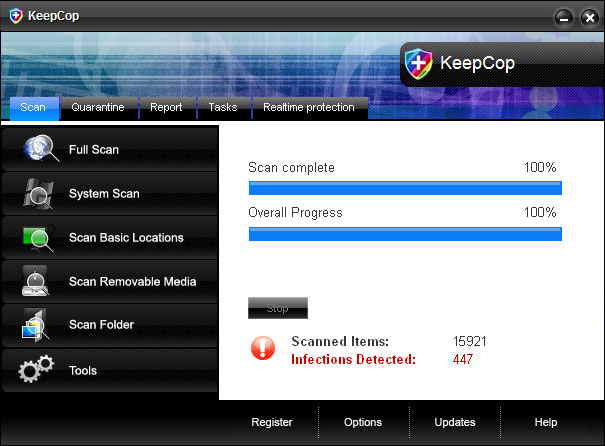 [Figure 1. KeepCop graphical user interface]
KeepCop enters a computer with the help of Trojans that usually come from fake online scanners, misleading websites, spam e-mails and fake messages in social networking websites. Once a Trojans is installed, it download rogue application on the compromised computer. It may also download additional malware to make situation more complicated. KeepCop then reports a list of infections that can be only removed with a full version of the program, though, this is of course not true. It just tries to trick you into purchasing the program.
What is more, KeepCop constantly displays fake security alerts and notifications stating that your computer is badly infected or under attack by an internet virus. The rogue application impersonates Windows Security Center [Figure 2] and suggests activating KeepCop to ensure full system protection. It can also block anti-virus software and certain Windows tools like Task Manager, Registry Editor or System Restore to protect itself from being deleted.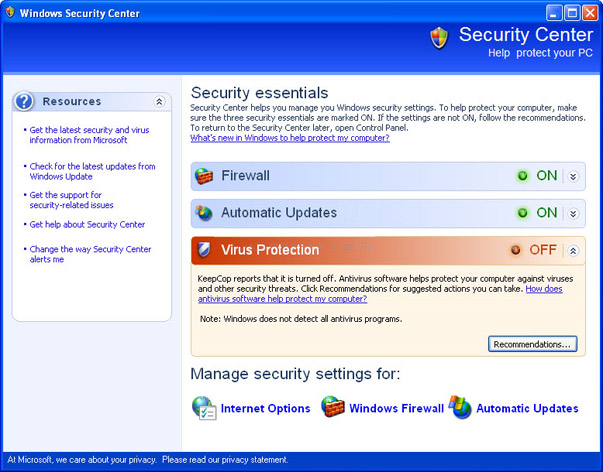 [Figure 2. KeepCop - fake security center]
The home page of Keep Cop is keepcop.com [Figure 3], though, it promotes entirely different software called Virus Protector. The website is full of fake images, false reviews and information. It is classified as potentially harmful, do not visit it.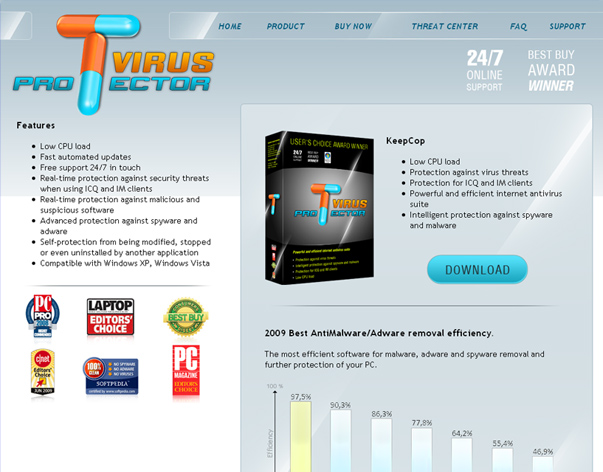 [Figure 3. Keepcop.com - the home page of KeepCop]
As you can see, this malware can cause serious problems to the system. This infection should be removed as soon as possible. Please use the removal guide below to remove KeepCop manually for free. But most importantly, do not purchase it. If you have already done that, contact your credit card company and dispute the charges. Finally, scan your PC with a legitimate anti-spyware and remove the remains of manual removal or additionally installed malware. Related files:
Uninstall.exe
KeepCop properties
:
• Changes browser settings
• Shows commercial adverts
• Stays resident in background
It might be that we are affiliated with any of our recommended products. Full disclosure can be found in our Agreement of Use. By downloading any of provided Anti-spyware software you agree with our
Privacy Policy
and
Agreement of Use
.
Alternate Software
Alternate Software
KeepCop manual removal
Kill processes
:
KeepCop.exe
302z0spam9ot5a3.exe
[RANDOM CHARACTERS].exe
uninstall.exe
Delete registry values:
HKEY_CURRENT_USER\Software\KeepCop
HKEY_LOCAL_MACHINE\SOFTWARE\KeepCop
HKEY_LOCAL_MACHINE\SOFTWARE\Microsoft\Windows\CurrentVersion\Uninstall\KeepCop
HKEY_CURRENT_USER\Software\Microsoft\Windows\CurrentVersion\Run "
.exe"
HKEY_CURRENT_USER\Software\Microsoft\Windows\CurrentVersion\Run "KeepCop"


Unregister DLLs:


10527ziru9465.dll
30077vir5zf9.dll



Delete files:


KeepCop.exe
uninstall.exe
KeepCop.lnk
1 KeepCop.lnk
2 Homepage.lnk
3 Uninstall.lnk
%Temp%\\[RANDOM CHARACTERS].exe
105019pambotzde.ocx
10527ziru9465.dll
105z9ir12765.ocx
30059viruz4f9.cpl
30077vir5zf9.dll
302z0spam9ot5a3.exe


Delete directories:


C:\Documents and Settings\All Users\Start Menu\Programs\KeepCop
%Temp%\[RANDOM CHARACTERS].exe
C:\Program Files\KeepCop Software
C:\Program Files\KeepCop Software\KeepCop
Geolocation of KeepCop
Map reveals the prevalence of KeepCop. Countries and regions that have been affected the most are: United States.
---
Comments on KeepCop
Post a comment
Attention: Use this form only if you have additional information about a parasite, its removal instructions, additional resources or behavior. By clicking "post comment" button you agree not to post any copyrighted, unlawful, harmful, threatening, abusive, harassing, defamatory, vulgar, obscene, profane, hateful, racially, ethnically or otherwise objectionable material of any kind.