What is Remarkit?
Remarkit is one of these programs that are capable of displaying annoying messages during people's browsing on the Internet. In the beginning of the appearance of these ads you may be convinced that they are really useful because they are typically filled with price comparisons, information about discounts, deals and coupons. In fact, that's why people are downloading such programs to their computers. However, you may notice that you can't browse without these annoying pop-up ads because they are appearing no each of your favorite websites.
Beware that you may start seeing ads by Remarkit without even downloading this program to the system because it has been actively promoted in a bundle with freeware and shareware. This distribution technique is still considered legitimate but we have serious doubts about that because people are not warned that they will install several programs instead on the needed one. Besides, no matter that technically this program is not a virus, you should know that it been added to adware and potentially unwanted program categories. The main reason why security experts decided to categorize it as PUP is its ability to show commercial content during people's browsing. Besides, you should know that it may also try to cause such unwanted activities as redirects to its affiliate websites, system slow downs and may even allow infiltration of other potentially unwanted programs. Finally, it may try to collect personally non-identifiable information, such as user's search terms and mostly visited websites. Remarkit is compatible with Internet Explorer, Mozilla Firefox and Google Chrome, so it occupies these web browsers as soon as it enters computer. As a result, victim starts seeing notifications from Remarkit, underlined words and similar notifications. No matter how trustworthy they look, you should be very careful with these advertisements because they are mostly used for money making. If you want to get rid of Remarkit ads, you should run a full system scan with SpyHunter.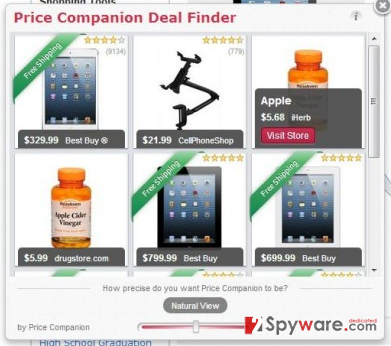 HOW CAN REMARKIT HIJACK MY COMPUTER?
Remarkit ads show up as soon as computer is affected by this potentially unwanted program. Typically, you can download it in a bundle with this freeware: LyricsViewer, LyricXeeker, Plus-HD 1.1, LyricsGet, BetterSurf, FoxyDeal, etc. If you want to avoid Remarkit, you must remember that it spreads in a form of 'optional download' of the freeware. So, you should always choose Custom or Advanced installation method of the free downloads and check what optional downloads it offers. Of course, you should deselect the one that allows Re-Markit. If you missed this checkmark, you should waste no time and uninstall this commercial application from your computer. For that we recommend following the guide given below:
HOW TO REMOVE REMARKIT VIRUS?
If you see "ads by Re-Markit" and similar notifications, you can be sure that this program is inside your computer. In order to get rid of it, please get rid of these programs: Re-markit, LyricsViewer, LyricXeeker, Plus-HD 1.3, LyricsGet, BetterSurf, Downloadkepper, SurfEnchance, Feven 1.7, LyricsWoofer, LyricsFan, SimpleLyrics, etc. For that you can use either automatic removal guide or manual removal. If you decided to opt for manual removal, then you should try to be very careful and perform each of steps in right order.
It might be that we are affiliated with any of our recommended products. Full disclosure can be found in our Agreement of Use.
By downloading any of provided Anti-spyware software to remove Remarkit ads you agree with our
Privacy Policy
and
Agreement of Use
.