Techprotectorltd.com
is also known as
Antivirus Security Pro, System Care Antivirus
| Type:
Corrupt websites
Techprotectorltd.com is a misleading website, which belongs to scammers who use it for distributing their rogue. You should stay away from this site and leave it as soon as you find yourself on it because it is designed to promote Antivirus Security Pro and System Care Antivirus (it shows up when you click Buy button). We have already notified our followers about these dangerous rogues. According to experts, these programs are capable to make system's modifications, show misleading pop-up notifications, download other applications and initiate similar problems. Note that techprotectorltd.com is not the only way how scammers distribute Antivirus Security Pro or System Care Antivirus. These programs are also related to Trojan horse, which infiltrates computer via security vulnerabilities and then downloads malicious files on the system.
HOW CAN I ENTER Techprotectorltd.com?
Users may visit techprotectorltd.com in two different ways: first way is when they enter this address to browser's address bar. Of course, we highly recommend NOT doing that because this may cause problems on your computer. In addition, some victims may visit this site unconsciously after being redirected to this site by their browser. In this case, you should scan your computer with updated anti-spyware and remove browser hijacker from the system. Remember, all redirects pose a potential harm for your computer. No matter that techprotectorltd.com looks safe, users should be very careful because it belongs to scammers. We recommend leaving this domain once you entered it and remove Antivirus Security Pro or System Care Antivirus if you were convinced to download any of them.
HOW TO REMOVE ANTIVIRUS SECURITY PRO?
If your PC is infected with Antivirus Security Pro, you should immediately download SpyHunter and run a full system scan. Don't forget to update them before scanning the system!
Besides, many rogues block legitimate security applications for preventing their elimination. In this case, try killing malware process by rebooting your PC to Safe Mode with networking and opening Task Manager (ctrl+shift+esc). Look for [random letters or/and numbers].exe or protector[random characters].exe processes, stop them and run a full system scan with anti-malware. Don't forget to scan your PC in normal mode as well to make sure that virus is gone!
Automatic Techprotectorltd.com removal:
It might be that we are affiliated with any of our recommended products. Full disclosure can be found in our Agreement of Use.
By downloading any of provided Anti-spyware software to remove Techprotectorltd.com you agree with our
Privacy Policy
and
Agreement of Use
.
Alternate Software
Virus Removal Phone Support
Techprotectorltd.com screenshot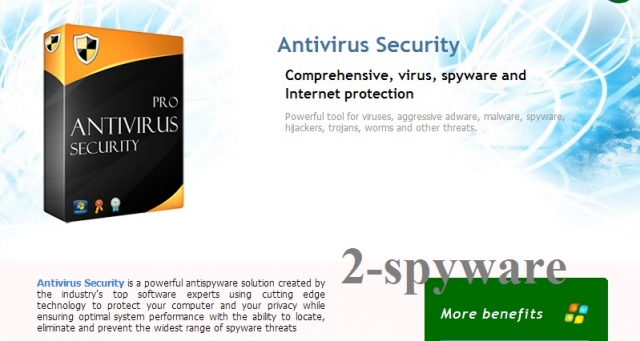 Geolocation of Techprotectorltd.com
This map reveals the prevalence of Techprotectorltd.com. Countries and regions that have been affected the most are: India, Philippines, Indonesia, Vietnam and Mexico.
QR code for Techprotectorltd.com removal instructions

QR is short for Quick Response. They can be read quickly by the mobile phones. QR codes can store more data than standard barcodes, including url links, geo coordinates, and text.
The reason we add QR code to the website is that parasites like Techprotectorltd.com are really hard to remove on infected computer. you can quicly scan the QR code with your mobile device and have manual removal instructions to uninstall Techprotectorltd.com right in your pocket.
Simply use the QR scanner and read removal instructions from mobile device.
Information added: 2013-08-26 01:57
Information updated: 2013-08-26 01:57

Additional resources
Attention:
If you know know a reputable website reated to security threats, please add a link here:
add url