Wajam. How to Remove? (Uninstall Guide)
The main facts that are known about Wajam:
Wajam claims to be a social search engine, which is capable of showing people results that are selected according to their friends' activity on social networks. These social networks are FaceBook, Twitter, and Google+. However, no matter that we would make a mistake by saying that this program is a virus and that it has never been found to spread malware and other cyber threats, you should try to be very careful with it when having it installed on the system. We say so because of a simple reason - an activity that it initiates.
While one part of PC users claims that it is useful and trustworthy, some people declare that they are bothered by its ads and have never installed this program voluntarily. Unfortunately, but there is no doubt that these claims are true. In most of the cases, this program can get onto its target computer when downloading lots of different freewares and sharewares. If you don't monitor installation of these programs, Wajam Web Enhancer can easily infiltrate your computer without your consent because it is usually hidden in 'optional' components that should be declined when trying to avoid them. Also, as soon as Wajam enters PC, it may start needed system modifications and then may start causing annoying ads and other unwanted activities. If you don't want to be tricked into visiting an unknown or even a suspicious website, you have to remove Wajam from your computer. Of course, we would also like to recommend you eliminating related free software as well because this program may show up on your computer right after rebooting it. Fortunately, it is not hard to remove this adware-type program. For that you should just scan your computer with the reputable anti-spyware, such as SpyHunter.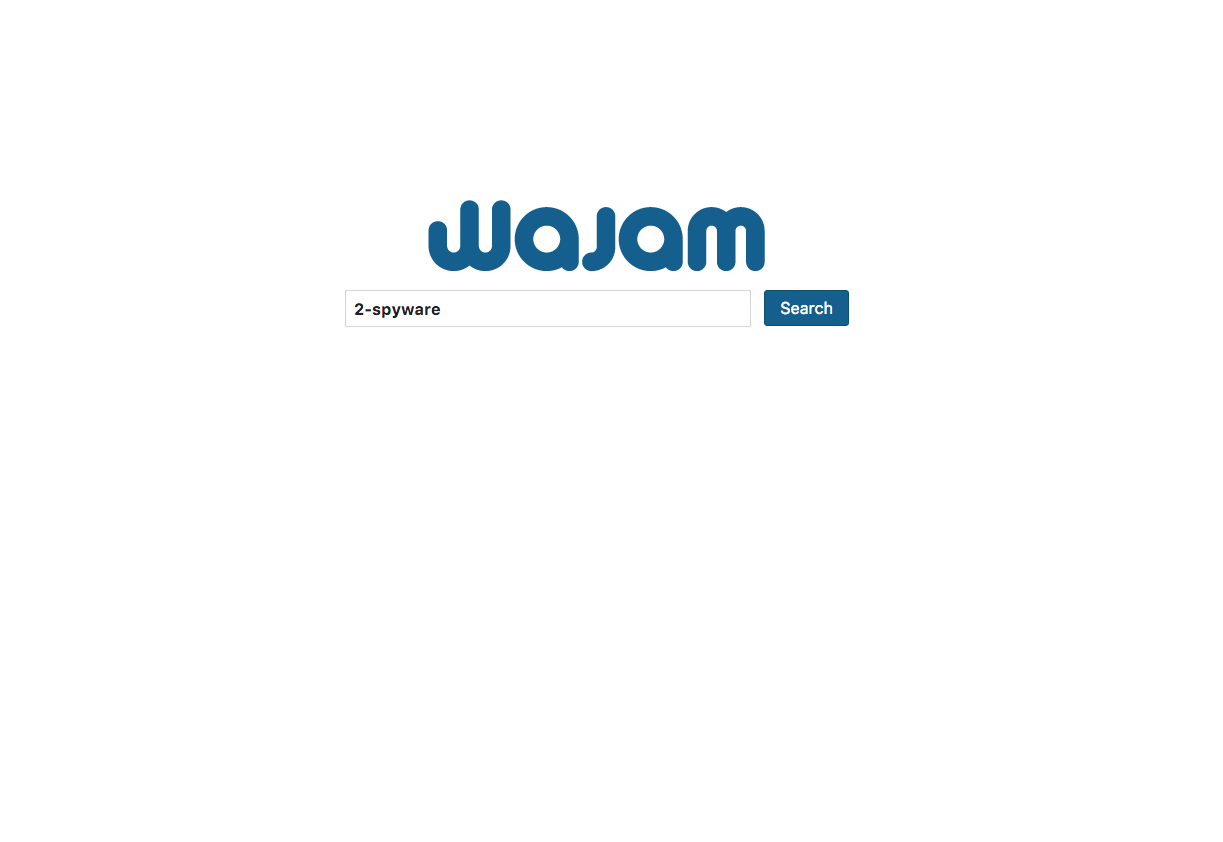 Distribution methods that are used by the developers of this program:
As we have already mentioned, you should be very careful when installing freeware and shareware on your computer because it may result in the appearance of various viruses, not only such and similar browser add-ons, extensions, plugins, and toolbars. So, the main thing that you have to remember is that Wajam.exe, wajam_64.exe and other files related to this app are actively distributed in a bundle with freeware and shareware. Its creators bundle their programs with various free software for monetization and similar purposes. Fortunately, you can avoid infiltration of these unwanted components by checking every step of freeware's installation, so make sure that you do that whenever installing freeware on your computer. For that, you should select only Custom or Advanced installation of the freeware and then uncheck pre-checked check marks that allow installation of Wajam Internet Enhancer. Otherwise, you should keep in mind that such programs can not only bombard you with annoying pop-up notifications but alter your homepage, Internet browser's settings, the default search engine and other settings. If you have been seen Wajam ads on your computer, and you haven't installed it by yourself, we recommend eliminating this program from your computer.
It might be that we are affiliated with any of our recommended products. Full disclosure can be found in our Agreement of Use. By downloading any of provided Anti-spyware software you agree with our
Privacy Policy
and
Agreement of Use
.
Alternate Software
Alternate Software
We are testing Malwarebytes Anti Malware's efficiency (2015-12-24 04:57)
Geolocation of Wajam
Map reveals the prevalence of Wajam. Countries and regions that have been affected the most are: Spain, France, Canada, Italy and United Kingdom.
Removal guides in other languages
---