Win HDD. How to Remove? (Uninstall Guide)
Win HDD is the latest of seven fraudulent utilities that all together represent quite famous family of fake defragmenters. With another scams HDD Control or Check Disk , Win HDD will try to convince you that it is a real and completely trusted PC defragmenter which will find all the errors on your machine and then will quickly fix them. However, this scam in reality expects to swindle your money which is asked for its removal services and also may try to steal any other personal information of yours. So, never trust this fake optimization tool and, of course, never buy it! Get rid of WinHDD instead!

Win HDD does not need any sort of approval procedure when installing on the targeted machine because it has been programmed to infiltrate without permission of a user. All this trespassing procedure is easily done with a help of Trojans that use security vulnerabilities to get on board undetected. Once there, Win HDD will surely announce about itself what means that your private PC routine will be surely followed by its fake system scanners and alerts. To become active, this fake defragmenter modifies some Windows registry settings and then launches as soon as you reboot your machine. Alerts displayed by Win HDD mostly report such information:



Critical Error
Windows can't find hard disk space. Hard drive error .

Read time of hard drive clusters less than 500 ms
32% of HDD space is unreadable
Hard drive does not respond to system commands
Bad sectors on hard drive or damaged file allocation table
Drive C initializing error
Ram Temperature is 83 C. Optimization is required for normal operation.
Data Safety Problem. System integrity is at risk.
Requested registry access is not allowed. Registry defragmentation required
Registry Error – Critical Error
GPU RAM temperature is critically high. Urgent RAM memory optimization is required to prevent system crash
Critical Error!
Windows was unable to save all the data for the file System32496A8300. The data has been lost. This error may be caused by a failure of your computer hardware.
Critical Error
A critical error has occurred while indexing data stored on hard drive. System restart required.
System Restore
The system has been restored after a critical error. Data integrity and hard drive integrity verification required.


However, they are displayed for trying to scare you into buying its license. No matter if you pay for its services or not, it's not going to help you to resolve your PC security problems and errors. This malware is nothing but a money swindling machine that paralyzes computer's essential functionalities. It will issue tons of deceitful never-ending alerts that can be stopped only if you remove Win HDD. It's also important to ignore its warnings and scanners – they are fake ones and have no value. So, if you have noticed this scam on your machine, get rid of Win HDD without any delay to save your PC.

Trying to remove Win HDD, you may have to stop its processes to disable malware. Additionally, download and update anti-spyware program (Spyware Doctor recommended) or autimatic removal tool from this page and find all additional files of Win HDD.

UPDATE! To disable Win HDD, try using this registration code: 0973467457475070215340537432225. Now you should be capable enough of downloading automatic removal tool and removing Win HDD completely.

Thanks to XyliBox for this information.
The latest parasite names used by FakeHDD:
[newest id="fakeHDD"]
Win HDD properties
:
• Shows commercial adverts
• Connects itself to the internet
• Hides from the user
It might be that we are affiliated with any of our recommended products. Full disclosure can be found in our Agreement of Use. By downloading any of provided Anti-spyware software you agree with our
Privacy Policy
and
Agreement of Use
.
Alternate Software
Alternate Software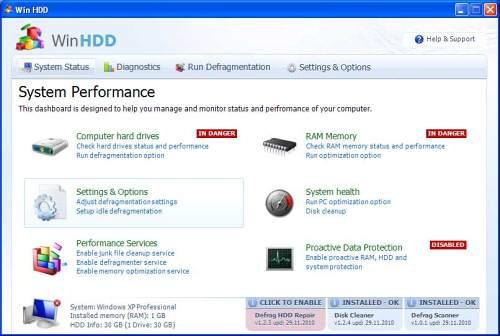 Win HDD manual removal
Kill processes
:
[random].exe
Delete registry values:
HKEY_CURRENT_USERSoftwareMicrosoftWindowsCurrentVersionRun "[random]"
HKEY_CURRENT_USERSoftwareMicrosoftWindowsCurrentVersionRun "[random].exe"
Unregister DLLs:
%Temp%[random].dll
Delete files:
%Temp%[random]
%Temp%[random].exe
%Temp%[random].dll
%Temp%winsp2up.exe
%Temp%winsp1up.exe
%Temp%dfrg
%Temp%dfrgr
%Documents and Settings%[User_Name]DesktopWin HDD.lnk
%Documents and Settings%[User_Name]Start MenuProgramsWin HDD
%Documents and Settings%[User_Name]Start MenuProgramsHDD ControlWin HDD.lnk
%Documents and Settings%[User_Name]Start MenuProgramsHDD ControlUninstall Win HDD.lnk
Geolocation of Win HDD
Map reveals the prevalence of Win HDD. Countries and regions that have been affected the most are: Vietnam, Czech Republic, Slovakia, Romania and Hungary.
---
Comments on Win HDD
Post a comment
Attention: Use this form only if you have additional information about a parasite, its removal instructions, additional resources or behavior. By clicking "post comment" button you agree not to post any copyrighted, unlawful, harmful, threatening, abusive, harassing, defamatory, vulgar, obscene, profane, hateful, racially, ethnically or otherwise objectionable material of any kind.