Windows Defender 2010. How to Remove? (Uninstall Guide)
Windows Defender
from Microsoft which is perfectly legitimate software. As usual, cyber-thieves use graphics, colors, icons and other elements of well known and reputable software to make the fake one look more legitimate. For example, Windows Defender 2010 main logo is a combination of official Microsoft colors and security shield icon. Like other rogue anti-spyware programs, WindowsDefender2010 is promoted through the use of fake online scanners, fake video/warez and other bogus websites. Once installed, it supposedly performs a system scan and displays a list of infections but won't let you remove those infections unless you purchase the program. That wouldn't be so bad, but you see the problem is that Windows Defender 2010 reports non-existing infections and then asks to pay fro removal. There's only one word for that - scam. Don't purchase this fake program and get rid of it upon detection.
There are also several websites associated with this malware: win-def-2010.com, windowsdefender-10.com, windows-defender10.com. All these websites use the same web template and of course there are many false information on these sites. Don't visit them even if these website do not pose any damage, then are still listed as PC security threats.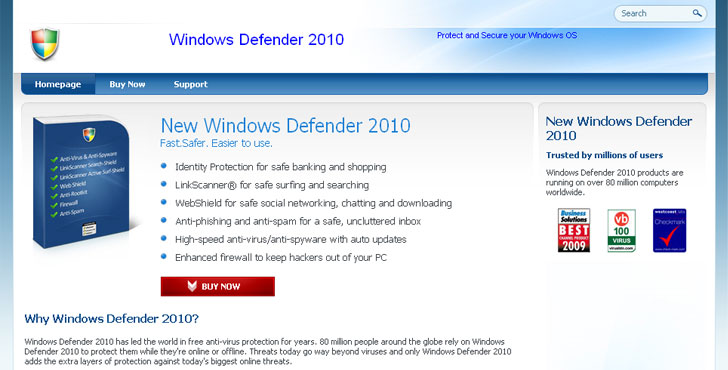 [Figure 1. windows-defender10.com screenshot]
When running, WindowsDefender 2010 will also block legitimate software, especially anti-virus applications. It also uses browser hijacking to stop you for visiting security related websites and look for removal instructions. In more complicated case, this virus may completely take control of your PC. Usually, that happens when Windows Defender2010 comes with other malware, Trojans, rootkits and etc. In such case, you can try boot your PC in safe mode and restore system to a previous state when your computer was clean. However, please note that even if system restore will do the trick you still have to scan your PC with a legitimate anti-virus or anti-spyware tool. Also please read the removal guide below and remove Windows Defender 2010 from the system as soon as possible. You can also download an automatic removal tool which will do all the hard work for you. Good luck! Related files:
Windows Defender 2010.lnk
Windows Defender 2010 properties
:
• Changes browser settings
• Shows commercial adverts
• Connects itself to the internet
• Stays resident in background
It might be that we are affiliated with any of our recommended products. Full disclosure can be found in our Agreement of Use. By downloading any of provided Anti-spyware software you agree with our
Privacy Policy
and
Agreement of Use
.
Alternate Software
Alternate Software
Windows Defender 2010 manual removal
Delete registry values:
HKEY_CURRENT_USERSoftwareWindows Defender 2010
HKEY_LOCAL_MACHINESOFTWAREMicrosoftWindowsCurrentVersionUninstallWindows Defender 2010
HKEY_LOCAL_MACHINESOFTWAREMicrosoftWindowsCurrentVersionRun "Windows Defender 2010"
Delete files:
Windows Defender 2010.lnk
Delete directories:
%Documents and Settings%All UsersDesktop
%Documents and Settings%All UsersStart Menu
Geolocation of Windows Defender 2010
Map reveals the prevalence of Windows Defender 2010. Countries and regions that have been affected the most are: United States.
---
Comments on Windows Defender 2010
Post a comment
Attention: Use this form only if you have additional information about a parasite, its removal instructions, additional resources or behavior. By clicking "post comment" button you agree not to post any copyrighted, unlawful, harmful, threatening, abusive, harassing, defamatory, vulgar, obscene, profane, hateful, racially, ethnically or otherwise objectionable material of any kind.