"Account suspended" scam tries to trick people into revealing their Apple ID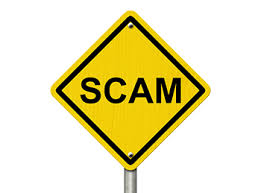 This article is dedicated for all Apple ID users. Read it if you want to protect yourself from the latest scam, which started spreading around just a few days ago. Make sure that you remember all the details and recommendations that are mentioned in this article.
Yesterday 2spyware team received an email, which was supposedly sent by Apple. It claims that the company detected unauthorized login attempt to recipient's Apple ID from another location. Of course, the next thing it says it that you have to to confirm your identity by clicking on the link. No matter how scary the idea of losing your AppleID sounds, you should never believe this message because it clearly attempts to trick you into revealing your valuable information. This specific message is composed like that:
From: AppIe <mummy101427@icloud.com>
Date:
Subject: Account suspended
To: (victim's email)

Dear (victim's email),
 have detected an unauthorized login attempt to your AppIeID from another IP address location.
Please confirm your identity today, otherwise your account will be disabled due to our concern for the safety and integrity of the AppIeID community.
In order to confirm your AppIeID details, we recommend that you go to: Click here >>
Thank you,
The Apple Support team.
How can you tell that you have a deal with hackers? Pay attention to the non-Apple email address and generic language. Besides, you can clearly see spelling mistakes in "Apple" name and also feel the sense of urgency.
If you have also received this "Account suspended" scam from mummy101427@icloud.com or other email, please delete the mail and never click on the link, which can be found in it. If you've clicked on it, scan your device with reliable anti-spyware.