AOL announces about 500.000 of compromised accounts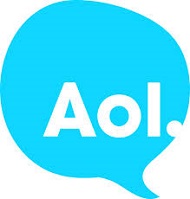 If you have an AOL Mail account or use any other of its services, it's about time to change your password because the company has recently announced about the huge breach that has affected "a significant number" of its accounts (according to the latest data, they are talking about 2% or 500.000 of accounts).
By the way, it seems that you should also think about new security questions because there is a huge possibility that the old ones, together with postal addresses, contacts and similar data, have also been encrypted. Thanks god, AOL guarantees that people shouldn't be worried about their financial information and its security.
It seems that the company was affected about a week ago when people started reporting about spam campaigns coming from AOL accounts. Some of these mails were filled with links leading victims to malicious sites or, when opened on Android-running devices, infecting them with Trojan horses. Typically, they included such intriguing phrases as "Have you already seen it"?, "How are you?" and similar.
According to official reports, AOL hasn't detected what hides behind this criminal activity. However, they have already started working with an external forensics team and federal investigators to find out who has managed to gain an unauthorized access to their network.

May 13th, 2014 at 7:34 pm

This really bothers me. I've been a loyal AOL customer for over 20 years, use their software – McAfee, etc. and AOL is NOT being honest with their customers or the public. This issue has been around for years but just like with my membership, we didn't complain ENOUGH, but we did complain. I made several telephone calls thru the years but there was never any sort of resolution to the problem – simply, "Try this… Change your password. Try that…" I can't remember the term but there is one for this type of hijacking? It's when someone takes over your email address, steals your contacts, email addresses and so on and then send bogus emails to the people in your contact list disguised as coming from you only NOT. It dates back to at least 2010, in my case alone, and I've retained proof. If the administrators of 2Spyware.com or AOL (doubt it) would like to contact me I'd gladly give them detail of my account and I know at least one individual responsible for hacking into my AOL account. He runs a web service and has the capability and knowledge to hack into more systems than just mine. He isn't a pleasant person either and we know of other incidents thru the years where he's retaliated against people he feels deserves it and does things just like this. It amazes me how some people spend their time. Do your research people and make sure you understand what your needs are relative to your pc problems and purchase (free or not) what it is that you need. Good site, glad I found it. Thanks, Dee