BCIs can lead people to the brain hack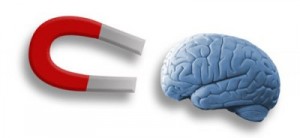 It seems that nowadays you can't be sure even about the information, which is kept only in your brain. According to the researchers, who taken their part in the Usenix Conference of Security, in August 10, 2012, brain-computer interfaces (or BCIs) can make us open up about the information that we hide from all the people around! While these devices are becoming more and more popular in the gaming and entertainment sections, people should realize that they may also lead them to the privacy loss.
After the experiment with 28 subjects, researchers have revealed that brain-computer interface can make us open up about the location of our homes, recognizable faces and even the PIN codes of the credit cards. This is done by using the program that flashes the pictures of the maps, banks, card PINs and extracts the hints directly from the electrical signals of the test subjects. These signals start making a sense when the brain experience a response called P300. Using this method, researchers were able to guess which number is the first digit in the PIN.
According to the department of computer science at Oxford, all this research should be a wake up call for those who use BCIs.? The possibility of being hacked increases because now you can buy such device for only $200 or $300, while there were the times when BCIs were? used in the medical setting with expensive equipment only.
Source: thehackernews.com