Be sure to ignore Facebook Profile Viewer spreading on this social network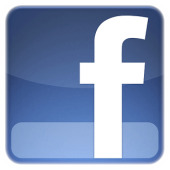 If you have been notified on Facebook about the new updates for 'Facebook Profile Viewer', be sure to ignore this message and do NOT click on the link included into it. According to security experts, it's a rogue application that is used by hackers only to get the access to your account. Many users have already been tricked by this intriguing 'app' which promises to let you see who has been watching your profile on this popular social network. However, all these 'OMG, it works!' messages have no logical explanation.
The message, promising to allow you check your top stalkers, claims:
New Update from facebook. Now you can check who visited your profile.

check here ——–>>>FAÅ'BOOK PROFILE VIEWER ?®<<<<——

Who Watching your Profile ?
Typically, it includes a link which requires your permission to allow this application to access your profile first. If you do so, soon you will notice that this 'viewer' is posting on your wall and encouraging your friends to try this app as well. According to experts, such rogues are widely used to steal personal information about the user or simply applied to spread spam or dangerous scams.
Keep in mind that Facebook has no legitimate app letting people know who has been watching their profile, so all these links should make you suspicious. We highly recommend to stay aware about allowing 'Facebook Profile Viewer' or other apps to access your profile and remove the messages from your timeline if you have been tricked to fall for this one. Besides, be sure to cancel its publishing rights and report it to Facebook authorities.
Source: nakedsecurity.sophos.com

November 21st, 2012 at 3:11 am

Unsubscribe me from Facebook Profile Viewer