Beware! False tax refund forms are trying to steal personal information!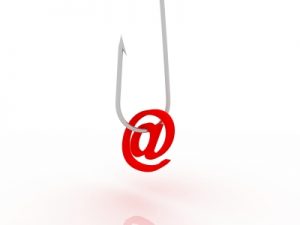 Sooner or later, tax season comes to all countries. It has already reached Britain and other world's countries. If you are also waiting for a tax refund form or other tax-related notification, you should be very careful because, just like always, spammers are waiting to take advantage of ANY situation. According to security experts, they have already started spreading their fake tax refund forms that seek not only to infect computers with sophisticated viruses. They can also be used to trick people into revealing their personally identifiable information, which can additionally help these criminals steal their money.
During the first week of March, spammers released 10.000 tax-related emails that announce about false tax refunds. Of course, this number has been actively growing each day and today it is believed that there are about 50 K of fake emails spreading around. In most of the cases, such mails report about hundreds of pounds that can be received after filling in some personally identifiable information. They may also include malicious links or infected attachments that are typically filled with such viruses as Zbot trojan horse. In order to help you identify illegal e-mails we must add that in most of the cases the subject tag lines are "Recalculation of your Tax Refund", "HMRC: Annual Tax Refund", Tax Refund Notification, etc.
Please, be very careful with the emails that look too good to be truth! If you fall for revealing your full name, birth date, telephone number, address, credit card number and expiry date, you can easily help bad guys steal your money. In addition, clicking on links or downloading attachments can easily download banking trojans and other serious cyber infections on your computer.
What can be done when trying to avoid such phishing scams like this one? Installing reliable anti-spyware is the best way to prevent infiltration of all potentially malicious threats. In addition, always check the sender and make sure that it's real. If you have any doubts about it, contact the company and double check it. Finally, read about phishing examples on the official HM Revenue & Customs page.
Source: hotforsecurity.com