eBay announces about a serious attack! You should change your password immediately!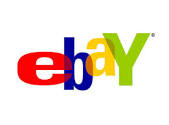 Attention! If you have an account on eBay, we highly suggest you to reset your password because the company has just announced about a serious data breach. According to the announcement, the attack was initiated three months ago. Why did eBay take so long to warn people about this incident? That's the question that may never be answered..
According to the latest news, hackers managed to get the access to eBay's corporate network via employee log-in credentials. While the company guarantees that these credentials didn't let them reach the database with financial or credit card information, its announcement still fails to comment about PayPal credentials and their security.. For those who don't know, we must say that PayPal belongs to eBay.
It is known that 233 million of people have been affected. The company claims that the decrypted information includes only non-financial data, such as emails, home addresses, passwords, phone numbers and birth dates. However, if you used the same password on other websites, like banks, you may suffer from more serious consequences..
Of course, no one can guarantee that the damage hasn't been done already. However, we still recommend you to change your eBay password. For that you should loggin to your eBay account, go to 'Account Settings' -> 'Personal Information' and click 'Edit' on 'Password' section. If you used the same password on your PayPal or other websites, don't hesitate and change them as well!