GameOver Zeus is finally disrupted. Can we feel safe now?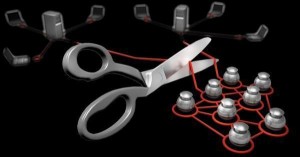 According to the latest FBI announcement, computer users have a moment to feel safer. Some weeks ago Federal Bureau of Investigation, together with UK National Crime Agency, Australian Federal Police and many other governmental organizations from other world's countries, managed to shut down the GameOver Zeus – a dangerous Trojan horse, which has infected millions of computers and has stolen billions of dollars. FBI has also issued a warrant for the arrest of Russian citizen Evgeniy Mikhaylovich Bogachev, who is believed to be the leader of the gang working behind this virus. Unfortunately, security experts believe that this lock down is temporary and it's just a matter of time before hackers decide to rebuild a GameOver Zeus and strike again.
Those who are not into computers and their security, it should be said that GameOver Zeus is a serious and sophisticated cyber threat that has been used for a long list of different crimes. It showed up in 2011 and was mostly applied for stealing confidential information. Once it was installed on the system, this virus was used to give a remote access to the affected computer and help hackers steal such banking data, as loggins, passwords, etc. Of course, after stealing this information, they connected to victims' bank accounts and stolen their money.
However, during the last few years GameOver Trojan has been involved into a new activity – Cryptolocker's distribution. Once installed on the system, this virus is capable of encrypting important files and then asking a ransom for their decryption. This can easily put your important data, including photos and other personal files, at risk because only ransom that varies from $100 to $700 can help you recover the connection to it.
No matter that FBI's announcement looks really positive, we highly recommend you to make sure that your computer is protected by the latest anti-spyware version. As we have already said, it might be that hackers will find a way to recover their network and will start spreading GameOver Zeus again.