Groupon is used by spammers to spread malware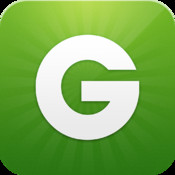 Attention! Security experts warn all Groupon fans about the latest cyber attack, which uses fake e-mails that are filled with misleading deals and group discounts. If you are also one of those who are interested in coupons, be aware that you can also receive a malicious offer, which includes a link leading to malware attack. While in the beginning spammers have been spreading malicious emails with a ZIP file (named as Gift coupon.exe) attached, now they have started to distribute fake emails that include malicious links instead. Once you click on such link, a program, which contains Trojan malware, is downloaded on your computer.
According to security firm Kaspersky Lab, these methods, when people are infected through misleading e-mails and their attachments, are on the rise right now and are expected to grow in the future. They have estimated that spam, which looks like Groupon, is the most popular right now and makes 3.9 percent of all e-mails while general spam makes 71.5 percent of e-mails. According to the latest research it can be said that spammers seek to create officially-looking notifications that no longer have viruses attached as files. They simply include links instead. However, you should remember that legitimate coupons don't have attachments.
In order to avoid falling into such affair, you should always check the sender. Besides, you can check the link by simply sliding your mouse over it and previewing the URL and where it's linking to. Finally, if you are one of these unlucky ones who have been infected through Groupon spam, scan your computer with reputable anti-malware program and remove the malware.
Source: news.cnet.com