Is Opera protected from spyware?
Opera is a multifunction, multi-platform web browser with rich set of functions. It was the first to introduce tabbed browsing, mouse gestures and other noteworthy and unique features. Opera runs on 8 different operating systems and even on smartphones. The most recent release offers integrated e-mail client, RSS feed reader, voice control, JavaScript and Flash support and much more. Opera's user-friendly convienient interface, speed and security have appeal with a wide range of users, the both novice and advanced. Browser developers call their product "the fastest browser on Earth" and they are right. Compared by rendering speed, connection time and overall performance Opera is far ahead from its rivals.
Most spyware, adware, dialers, browser hijackers and plug-ins, many worms and other malicious programs infect the system from the Internet via web browser exploiting numerous vulnerabilities. Practically all these vulnerabilities are related to ActiveX and Visual Basic scripting, which is the base of the most popular browser Microsoft Internet Explorer. It means that all IE users are extremely vulnerable. Unlike IE, Opera doesn't offer any support for ActiveX and Visual Basic scripts. Its users are fully protected from all those hijackers and spies. Malware simply doesn't install automatically.
Huge part of Windows users read and write e-mails within Microsoft Outlook mail client, which is another source of parasites. Countless mass-mailing worms exploit the same ActiveX and VBScript vulnerabilities and infect the system. Opera's mail client doesn't execute any attachments, blocks images and scripts. Harmful programs, enclosed in the message body and designed to start immediately after opening an e-mail, simply do not work in Opera. Integrated mail client supports TLS and SSL encryption, offers SPAM filters and much more.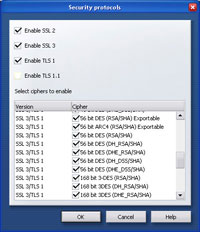 Image 1. Opera supports modern security protocols
Opera, compared to several other popular browsers, includes better tools to keep user sensitive information private. Special information area in the address box clearly says, is the accessed web site secure or not, is it original or fake, created for "phishing" frauds. Detailed cookie control and "Delete private data" function allow to easily erase all Internet tracks, cache and history.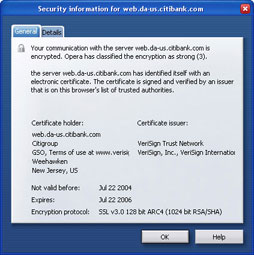 Image 2. Security information on the current site
Even the most secure software has flaws. Opera is not the exception. Not a very few security issues were and will be discovered. Some of them may be critical. However, Opera developers care about security. All breaches are being fixed in a very short time.