Latest reports on Mac malware – wake-up call for Mac users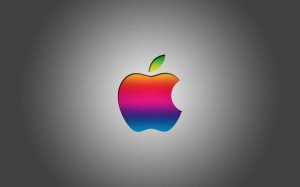 Some years ago users who own Mac computers could have been completely calm about the malware and viruses spread on the Internet. However, last year has clearly showed that hackers are seeking to expand their dirty business – now Mac owners are vulnerable just like the regular users and can be easily hit by almost all cyber threats that can be found on the web. Luckily, most of tMac users have also paid attention to that and started to use anti-virus software.
One of the most serious threats among all Mac malware versions can be called the Flashback botnet. According to the latest data, 70% of the Mac malware was found to be associated with this Flashback botnet, which sometimes can also be reported as Flshplyr. It managed to infect 2.7 % or over 600,000 of Mac computers by simply exploiting a Java vulnerability that has been left unpatched by the same Apple.
Typically to regular computer malware, most of Mac malware viruses come inside the system by tricking user that he needs to install some video codecs or flash updates that in reality are fake. Of course, next to these tactics, scammers have also been found to use new techniques as well: some of Mac users have been infected with trojans through tricky Word documents, others – through multi-platform attacks capable to hit all, Mac, Windows and Linux, users. In addition, such viruses can be easily used to capture audio and video material and spy its victims in such way.
To sum up, Mac malware is actively spreading around and it is expected to grow enormously. That's why Mac owners should pay attention to their machines' protection and install anti-virus at last.
Source: nakedsecurity.sophos.com

January 14th, 2014 at 3:51 am

how can i get rid of produtools
mapb2 web search