Received an email promising to help you find a date on eHarmony? Ignore it!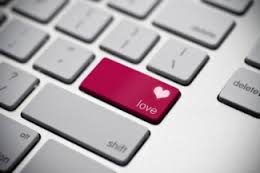 If you are looking for a new partner, read this post about a new dating scam, which showed up recently. It promises to help people find their partners on a dating website eHarmony.com. This 14 year old site is  supposedly filled with hundreds of members in almost 150 world's countries. Of course, it might be true if we are talking about a real eHarmony website. However, if we are discussing about an email, which actively offers reviewing matches and starting communicating, then  it is used only for misleading love-seeking people and helping scammers increase web traffic, steal personal information or swindle the money.
This misleading eHarmony campaign is based on spam, which asks people to click on the link and join dating community. Of course, we have already repeated for hundreds of times that you should never click on such links because you may be rerouted to infected website or may be tricked into installing malware. In this specific case people are made to visit a landing site, which is full of links to regional dating websites. However, no one can guarantee that they are legitimate and trustworthy places to visit and enter personal details.
We highly recommend avoiding eHarmony scam and never clicking on the Find My Matches and similar buttons because they will initiate redirects to unknown pages instead of the eharmony.com, the real dating site. In most of the cases, you can say that it's a scam if you see that the e-mail of the sender doesn't involve eHarmony domain and there are spelling mistakes in message body. Please, stay away from such scams!