Antivirus .NET. How to remove? (Uninstall guide)
Antivirus .NET is not so perfect application as it will be presented on your screen. Even more, it's a dangerous malware that has been noticed to display fake reports about nonexistent viruses detected and then push users into purchasing its fake license. It seems like Antivirus.NET was created by the same scammers that should be blamed for letting Antivirus Action or Antivirus Scan into the wild because it has the same GUI and also applies the same misleading campaign. You should be aware about its fake viruses reported and uninstall Antivirus.NET as soon as you notice it before it lets more viruses inside. Just like its earlier variants, it may be quite complicated, so rely only on a reputable anti-spyware tool.
Though it may appear to be a perfectly normal anti-malware tool from the first sight, Antivirus.NET only imitates scanning of your system actions. This malware 'detects' invented viruses and then completely bombards its victims with annoying pop-ups telling that they need to register Antivirus.NET in order to protect your machine. Have no doubts that this virus will fail to protect your machine and may even let more viruses inside the system.
It's important to keep in mind that registered version of AntivirusNET is useless no matter which one you choose – licensed or trial – version. The moment of trialware's infiltration is not usually noticed because of the Trojans viruses that are applied in order to get inside the poorly protected system undetected. So, don't become just another victim of Antivirus. NET and don't pay for its license because by paying, you will only share your money with scammers. Stop this brainwashing campaign and remove Antivirus. NET. You may find yourself disconnected from the internet when trying to get rid of it, so first of all you should check your proxy settings. Special notes for that are written below:
1. Restart your computer. As your computer restarts but before Windows launches, tap "F8" key constantly. Use the arrow keys to highlight the "Safe Mode with Networking" option as shown in the image below, and then press ENTER.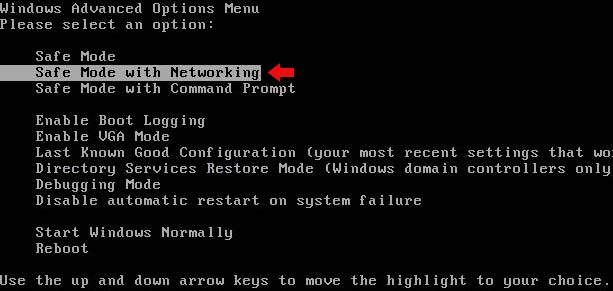 2. Open Internet Explorer. Click on the Tools menu and then select Internet Options.
3. In the the Internet Options window click on the Connections tab. Then click on the LAN settings button.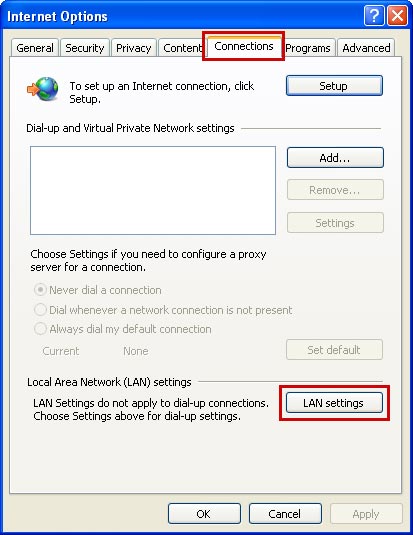 4. Now you will see Local Area Network (LAN) settings window. Uncheck the checkbox labeled Use a proxy server for your LAN under the Proxy Server section and press OK.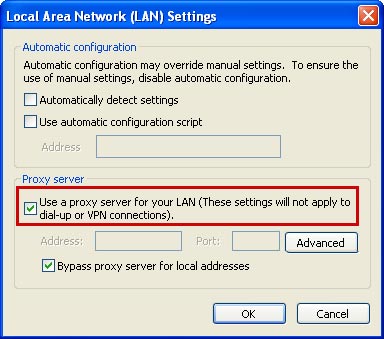 5. Download an automatic removal tool from this page and run a full system scan. Or download it form alternative location.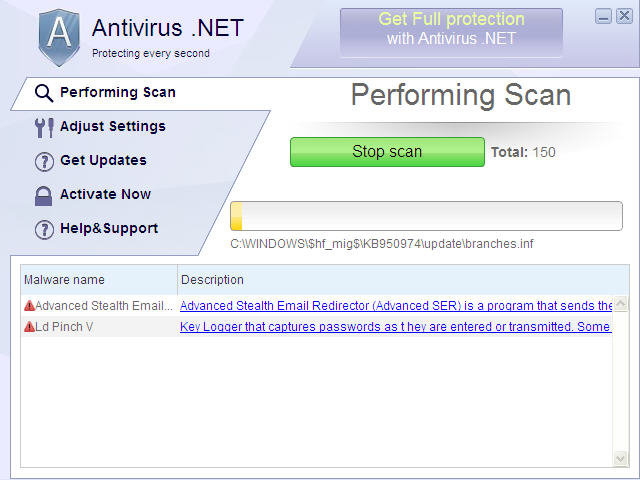 Antivirus .NET manual removal:
Kill processes:
[random].exe
Delete files:
[random].exe
About the author