AP Manager. How to remove? (Uninstall guide)
AP Manager is a fake application which announces about the copyrighted content and then asks paying a fine if the user wants to avoid going to court. To be convincing even more, APManager displays Copyright Violation alert and fake I-Q Manager Antipiracy foundation scanner representing invented law firm. Don't fall into these statements and ignore AP Manager's alerts telling that there is various illegal material, for example games, movies and pictures, found on your PC.
The first time people may see AP Manager is when they wrongfully enter malicious website where this application is presented as download manager. If they decide to download some files, AP Manager foolishly imitates downloading and even shows how much time is left, the speed of the download or how much KB is transferred. However, there is nothing else but AP Manager installed into the PC which additionally shows Copyright Violation Alert. On this alert, program claims to detect copyrighted material and asks paying 54$ fine or go to court if the alert is ignored. Mostly, the Copyright Violation Alert reads:
Copyright violation alert
Copyright violation: copyrighted content detected
Windows has detected that you are using content that was downloaded in violation of the copyright of its respective owners. Please read the following bulletin and try solving the problem in one of the recommended ways.
What has happened?
During the system scan Antipiracy Foundation scanner has detected copyright issues. Please take a look at the list and choose an action: pass the case to a court or settle it in pre-trail order by paying a fine.
How could it happen?
You may have using file-sharing clients, torrents or downloaded the content in question straight from the website. In any of the cases you have violated the copyright of respective owners. In most countries this kind of action is prosecuted and serious penalties are imposed. Maxmimum penalties can be five years in prison and up to $250,000 in fines.
Choose an action:
If you are sure that you can't have download the content to your PC or there was nothing you could do to avoid it, press "Pass the case to court" button and pass the case to court
If these files belong to you, but you would rather avoid all the expenses associated with settling the issue in court, you can settle your case in pre-trial order by pressing "Solve…" button.
As a typical rogueware, APManager must be uninstalled from the system. Please, ignore its fake Copyright violation alert and use the removal instructions below to uninstall AP Manager from your PC. If you have already paid its reported "fine", contact your credit card company and dispute the charges.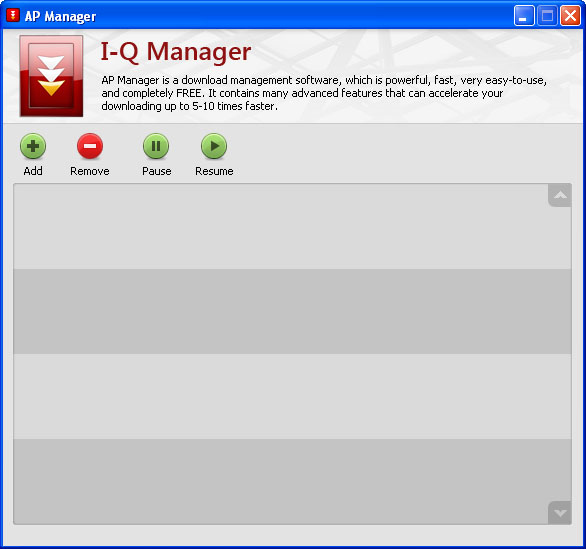 AP Manager manual removal:
Kill processes:
apmanager.exe
Delete registry values:
HKEY_LOCAL_MACHINESOFTWAREMicrosoftWindowsCurrentVersionUninstallAPManager
HKEY_CURRENT_USERSoftwareMicrosoftWindowsCurrentVersionRun "apmanager.exe"
HKEY_CURRENT_USERSoftwareMicrosoftWindows NTCurrentVersionWinlogon "Shell" = "%UserProfile%Application DataAPManagerapmanager.exe"
Delete files:
apmanager.exe
settings.ini
uninstall.exe
wallpaper.jpg
Czech.lng
Danish.lng
Dutch.lng
English.lng
French.lng
German.lng
Italian.lng
Portuguese.lng
Slovak.lng
Spanish.lng
template.lng
AP Manager.lnk
Delete directories:
%UserProfile%Application DataAPManager
About the author