APcSafe. How to remove? (Uninstall guide)
APcSafe is a fake anti-spyware application from the same family as APcSecure, ArmorDefender, DefendAPc and many others. If you take a closer look at these programs you will see that they actually look the same. All these programs are from the malware family called WiniSoft, WiniGuard or just Wini. APc Safe enters a computer with the help of Trojans but most of the time it has to be manually installed. The scheme is actually very simple. Scammers create many fake websites, usually fake online scanners and video websites and promote their bogus software through the use of those sites. Once a Trojan virus is installed, it will download and install APcSafe virus. You probably know what happens next. The rogue program displays fake security alerts and false scan results to scare you into thinking that your computer is infected with malware. Then it asks to pay for a full version of the program to remove the supposed infections. Don't purchase it! Instead, please use the removal guide below to remove APcSafe from your computer as soon as possible.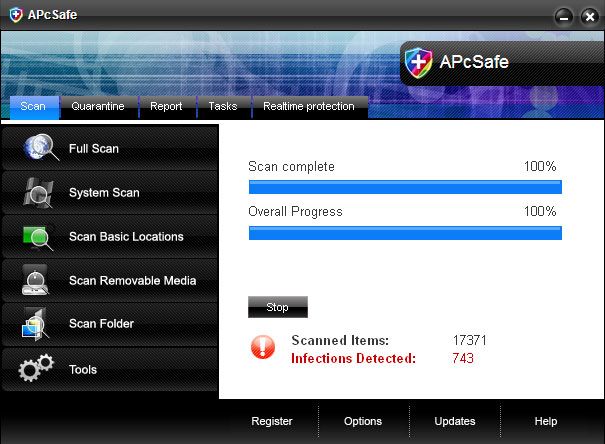 [Figure 1. APcSafe graphical user interface]
While APcSafe is running, it will displays fake security alerts, fake security center pop-up and bogus notifications from Windows task bar (see images below). The fake notification states:
Spyware Alert!
Your computer is infected with spyware. It could damage your
critical files or expose your private data on the Internet. Click
here to register your copy of APcSafe and remove
spyware threats from your PC.
This one was used by all the rogue programs from the WiniSoft family. What is more, the rogue program will impersonate Windows Security Center and state that your computer is not protected. The fake security center looks just like the legitimate one except that it promotes rogue program. Normally, the legitimate Windows Security Center doesn't promote any anti-virus or anti-spyware software.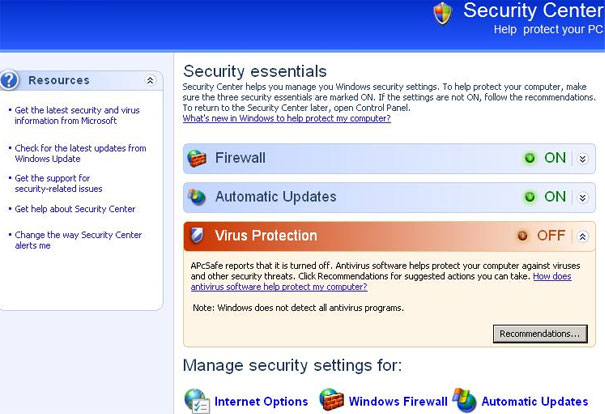 [Figure 2. Fake APcSafe security center]

[Figure 3. Fake APcSafe spyware alert]
There is no doubt, APcSafe must be removed upon detection. Please read the removal guide below and remove this virus manually for free or download an automatic removal tool. It will do all the hard work for you. Please also note, that the manual removal was written for APc Safe only. We strongly recommend you to scan tour PC with a legitimate anti-spyware application to remove Trojans or other remains. In some cases, this fake software comes with TDSS Trojan. Usually, it blocks legitimate anti-virus software, so at first you will have to remove the Trojan virus. Use free TDSSKiller tool from Kaspersky to remove the TDSS Trojan.
APcSafe manual removal:
Kill processes:
APcSafe.exe
[random].exe
Delete registry values:
HKEY_LOCAL_MACHINESOFTWAREMicrosoftWindowsCurrentVersionUninstallAPcSafe
HKEY_LOCAL_MACHINESOFTWAREAPcSafe
HKEY_CURRENT_USERSoftwareAPcSafe
HKEY_CURRENT_USERSOFTWAREMicrosoftWindowsCurrentVersionRun[random].exe
Delete files:
APcSafe.exe
[random].exe
00003e8f.tmp
1 APcSafe.lnk
2 Homepage.lnk
3 Uninstall.lnk
uninstall.exe
APcSafe.lnk
Delete directories:
C:Documents and SettingsAll UsersStart MenuProgramsAPcSafe
C:Documents and SettingscompLocal Settingstemp0002e99
C:Program FilesAPcSafe Software
C:Program FilesAPcSafe SoftwareAPcSafe
About the author