Avcommand.net. How to remove? (Uninstall guide)
Avoid visiting malicious website Avcommand.net because it promotes a total scam, rogue anti-spyware called Antivirus Soft. At the first glance, Avcommand.net looks like a legit and even useful domain though it was revealed to be advertising a malware. When visiting Avcommand.net, PC users are aggressively pushed into installing Antivirus Soft program – rogue anti-spyware which is very hard to remove. Hold from this website as far as you can and also keep your real anti-spyware protected.
The trialware of Antivirus Soft reaches computers with Trojans' help that usually ask no permission when install it into the targeted system. These minor infections modify computer's browser and disorder the whole system to start consequent redirections to the malicious domains. Additionally, when browsing the Internet people are urged to visit Avcommand.microsoft.com and Avcommand.net, totally counterfeited security pages where they are advised scanning their PCs for malware. Of course, tons of them are "detected" and installing Antivirus Soft with its protection services is offered.
In reality, neither Avcommand.net nor Avcommand.microsoft.com is related to Microsoft, it's just their misleadingly created design which is expected to make users take Antivirus Soft serious. Don't even think about increasing your PCs security when using Antivirus Soft; just prevent your computer from such redirections by using a good anti-spyware program. If you find yourself redirected to the malicious Avcommand.net, then find all the Trojans connected to Antivirus Soft and delete them. Moreover, get rid of Antivirus Soft immediately after noticing it on your PC.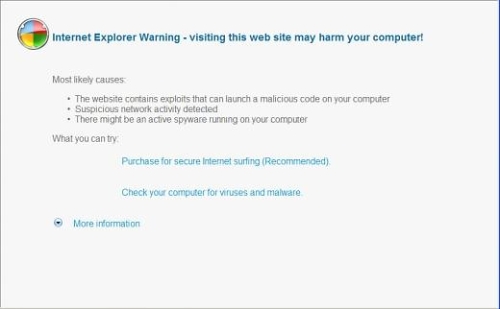 Avcommand.net manual removal:
Kill processes:
sysguard.exe
Delete files:
%Documents and Settings%\[UserName]\Local Settings\Application Data\[random string]\[random string]sysguard.exe
About the author