Bargainmatch.com Virus. How to remove? (Uninstall guide)
Bargainmatch.com is a shopping portal and browser plugin which shows extra discounts on products which you're searching for. They search the web for better prices or discount coupons of branded products.
What is wrong with bargainmatch.com?
The site itself is a legitimate tool to help your shopping experience; however, it has been exploited by cybercriminals. A malware called Google Redirect Virus, which is also known as a hijacker Trojan, redirects infected computers traffic from Google, MSN, Bing search engines to different sites, which sometimes doesn't even relate to the search query, and bargainmatch.com is one of these sites where the search queries redirect. Cybercriminals earn money from redirected clicks to sites like bargainmatch.
How to fix the virus of redirection to bargainmatch.com?
We already told that bargainmatch.com itself isn't malicious, but if you keep getting redirected to this site – you're infected with a browser hijacker. To prevent more harm for your computer it is very important to remove this redirection virus from your PC. Another good way to know if you're really infected, is to check if you get the following message when you click your search results:
"The document has moved, redirecting…", or if you see a spinning wheel with a label "Loading…"
Nonetheless, removal of bargainmatch.com redirect virus is a hard task, because if you fail to remove it completely, it regains all the removed files after reboot. To remove this virus completely, you can use this guide: "What to do when Google/Yahoo/Bing results are redirecting?". However, we recommend using a reputable anti-spyware software to do this job for you.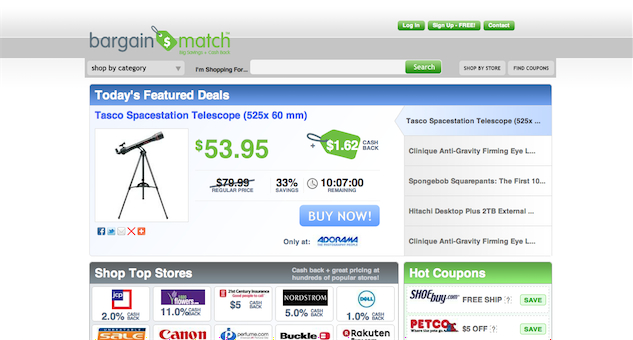 About the author