CinemaXPro Ads. How to remove? (Uninstall guide)
What is CinemaXPro?
CinemaXPro (also can be found as Cinemax or CinemaxMe) is known as an adware and a potentially unwanted (PUP) program due to the fact that it may initiate suspicious activities on user's computer in order to create traffic to affiliate websites and server for third parties. Similarly to other versions of this program, CinemaXPro is promoted as a tool that enhances user's experience while viewing online videos by enhancing their quality. Even though it seems to be a useful service, we do not recommend installing this app because. In reality, not only this service is questionable, but also this program may be the reason why web browser works in an unusual manner and causes various inconveniences. It is known that as soon as CinemaXPro gets inside, it may take over all most popular web browsers, including Google Chrome, Mozilla Firefox, Internet Explorer, and monitor user's web browsing activities. It may gather such information as user's search queries, websites visited, data entered, email address, PC's IP address, geographical location and so on. Furthermore, this app may start delivering 'Ads by CinemaXPro' in an annoying manner of pop-ups, pop-unders, banners and so on. Be aware that they are not only annoying. They may include links to sponsored websites and redirect you there as soon as you click on one of those ads. By the way, CinemaXPro may slow down the system, cause crashes, connect to the Internet behind your back and so on. The easiest way to avoid all these issues is to install Reimage or another reputable anti-spyware and run a full system scan.
How can CinemaXPro hijack my computer?
There is a long list of similar adware-type program and you should be very careful when surfing the net if you want to stay away from them. CinemaXPro is not a malicious program and cannot harm your computer itself. However, it may trick you into installing suspicious programs, such as virus or malware, by redirecting you to unsafe websites. In addition to that, when using this plug-in you pose a risk to your privacy because no one can assure that personally identifiable information won't be collected. Therefore, in order to keep this questionable program away, make sure that you install various freewares and sharewares carefully. Beware that it mainly spreads with free software as an 'optional download'. Therefore, we always recommend before installing any kind of freeware, read users' comments and End-User's License Agreement. Furthermore, you should always opt for Advanced or Custom installation option because only this way you will be allowed to monitor the whole process and deselect check boxes that notify about additional components. Thus, if you see check box stating that, for example: "By accepting this you agree with CinemaXPro Terms and Agreements and Privacy Policy." Don't forget to unmark such and similar propositions because, otherwise, you may experience CinemaXPro redirects, ads, slow downs and so on. If you have already noticed this add-on on your computer, do not ignore its presence.
How to remove CinemaXPro virus?
In order to get rid of CinemaXPro redirects and other inconveniences, you can run a full system scan with a reputable anti-spyware ro remove it manually. It's your choice, but don't forget that automatic removal is much more reliable.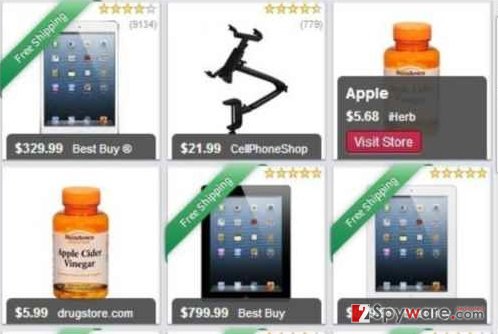 About the author