CreditMaster 4.0. How to remove? (Uninstall guide)
CreditMaster 4.0 is a cyber threat that belongs to the 'Carding' category of viruses. It has originated in Pakistan at the end of 2013. It can affect all Windows types, including Vista, XP, 7, 8, 8.1, and 10. Besides, it is compatible with Chrome, Mozilla Firefox, and Internet Explorer (Microsoft Edge) web browsers. Although the amount of computers that has been infected with CreditMaster 4.0 virus is relatively small, we all have to be cautious because this threat can infect computers of each of us and steal, steal credit card details, and then easily absorb money out of your bank account. Therefore, we have to take some precautionary measures to prevent CreditMaster 4.0 on our computers.
What issues does CreditMaster 4.0 virus cause?
CreditMaster 4.0 is a malicious computer virus, which is sometimes deemed as a Trojan. Nevertheless, taking into consideration all its technical traits and capabilities, professional security vendors attribute it to the 'carding' category of cyber threats. The name immediately suggest that it's somehow related to the credit cards, isn't it? In fact, this virus is a credit card generator, which can decrypt peoples' credit card details, secretly store such information and later transmit it to the hackers. In addition to personal information, it may also use tracking cookies and analyze activities that the user performs every day while browsing the net. By the way, it has been found that CreditMaster 4.0 can display misleading pop-ups and may sometimes try to spread other cyber threats. Also, Win32.CreditMaster4.0, which is a technical name of CreditMaster 4.0, can seriously affect PC's performance. It may become slow, sluggish, and unresponsive.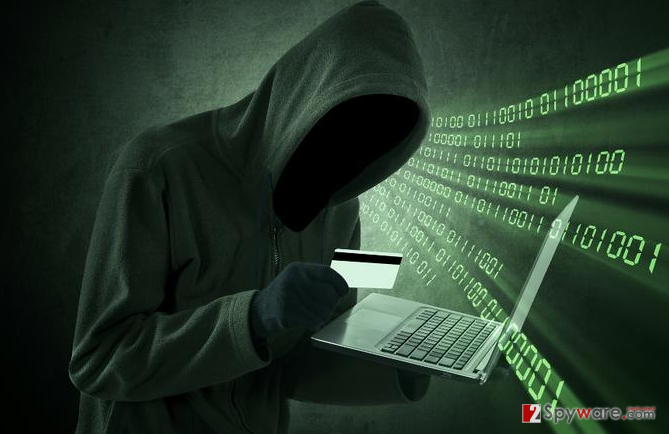 How can I remove CreditMaster 4.0 virus?
CreditMaster 4.0 is a malicious computer infection that can track your credit card details and other personal information. Therefore, it may cause money lose after a short while of keeping it. To check the computer for it and initiate removal, we highly recommend using reliable anti-malware. For instance, Reimage, Plumbytes Anti-MalwareWebroot SecureAnywhere AntiVirus, Malwarebytes Anti Malware.
If you want to check the machine by yourself, you will have to perform three steps.
To check the Registries for CreditMaster 4.0 virus.
Then delete CreditMaster 4.0 virus from File system;
Lastly, you will have to fix Temporary Internet file data.
However, we highly do not recommend initiating CreditMaster 4.0 removal manually since you may accidentally remove the wrong files and damage your PC's system.
CreditMaster 4.0 manual removal:
Kill processes:
cmaster4.exe,mpilogo.exe
Delete files:
cmaster4.dta,cmaster4.exe,mpilogo.exe
About the author