Downloadrequired-updates.com virus. How to remove? (Uninstall guide)
What is downloadrequired-updates.com virus?
Downloadrequired-updates.com virus is a totally misleading cyber infection that aims to trick people into downloading questionable and totally annoying programs on their computers. This adware-type application may be involved to the distribution of WebCake, Linkey, Delta Search and other dangerous applications that have already been mentioned in our blog. In order to make people download these programs, downloadrequired-updates.com virus displays misleading pop-up messages. Beware that they mostly report about missing updates and then offer to download them for free. Of course, instead of this update victim downloads a program that displays other pop-up ads, causes redirects and slows each of web browsers. Please, ignore downloadrequired-updates.com pop-up ads no matter how trustworthy they look! If one of them has tricked you and you downloaded 'update' on your computer, you should scan it with reputable anti-spyware.
How can downloadrequired-updates.com hijack my computer?
Downloadrequired-updates.com virus is spread with a help of various programs. Download managers, PDF creators and other programs may be involved to the distribution of this adware. In order to avoid it, you should try to be very careful when downloading freeware from the Internet and never click 'Next' button to make the installation of freeware quicker. Also, don't forget to choose Custom or Advanced installation option that will help you to see what free additions are added to the program that you are planning to install. If downloadrequired-updates.com hijacks system, it starts displaying such and similar alerts:
Java Recommended
It is recommended to have Java
In order to proceed with the JFileManager execution
How to remove downloadrequired-updates.com virus?
First of all, you should avoid Downloadrequired-updates.com redirects, pop-up ads and similar things because you can never know what they promote. Secondly, you should remove this adware from the system with all questionable programs that are related to it. For that you can follow these steps:
Remove Downloadrequired-updates.com virus from your computer:
1. Click Start → Control Panel → Uninstall a Program.
2. When in the Add/Remove Programs/Uninstall a Program, look for recently installed/unfamiliar applications, such as Video-media-player-Air, Cinema-Plus-1.2, Sm8mS, Discount Cow, V-bates, PriceMeter, Supra Savings,Network System Driver, FreeSoftToday, Browser Appe_1.2, Re-Markable, Zombie Alert, Wajam, Coupon Server, Lollipop, HD-Total-Plus, BlockAndSurf, Safe Saver,SupTab, WebenexpV1, Lollipop, Software Updated Version, DP1815, Video Player,Convert Files for Free, Plus-HD 1.3, BetterSurf, MediaPlayerV1, PassShow,LyricsBuddy-1, PureLeads, Media Player 1.1, RRSavings, Fraveen, Websteroids,Savings Bull, TidyNetwork, Search Snacks, MediaBuzzV11, Re-markit and similar unfamiliar entries.
3. Click 'Uninstall' and then OK to save the changes.
Remove questionable extensions from your browsers (Internet Explorer, Mozilla Firefox, and Google Chrome):
Internet Explorer:
1. Open Internet Explorer, go 'Tools' → 'Manage Add-ons' → 'Toolbars and Extensions'.
2. Here, look for unfamiliar entries and click 'uninstall'.
3. Once you remove it, change your start page.
Reset your Internet Explorer (Optional):
1. Open Internet Explorer, click the Gear icon or 'Tools' → 'Internet Options'.
2. Here, go to the 'Advanced' tab and click the 'Reset' button.
3. Go to the 'Reset Internet Explorer settings' → 'Delete personal settings' and click on 'Reset' option.
4. Finally, click 'Close' and OK to save the changes.
Mozilla Firefox:
1. Open Mozilla Firefox, go 'Tools' → 'Add-ons' → 'Extensions'.
2. Find suspicious-looking entries and click 'Uninstall'.
3. After that, change the start page.
Reset your Mozilla Firefox (Optional):
1. Open Mozilla Firefox, go to the 'Help' section → 'Troubleshooting Information'.
2. Here, choose a 'Reset Firefox' for a couple of times and 'Finish'.
Google Chrome:
1. Click the Chrome menu button on the Google Chrome browser, select Tools → Extensions.
2. Here, look for unfamiliar extensions and get rid of them by clicking on the Recycle Bin.
3. Don't forget to change start page.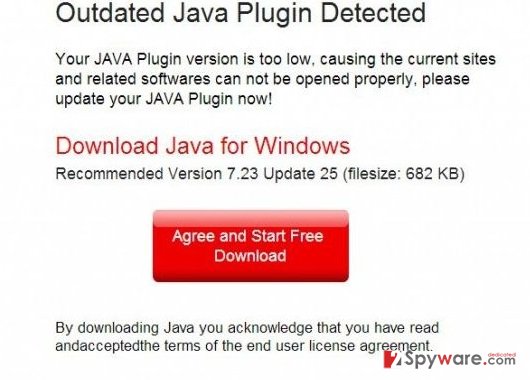 About the author
Removal guides in other languages