Error.policeguardstate.org. How to remove? (Uninstall guide)
error.policeguardstate.org is a dangerous website, which can easily block your browser. This corrupt site can affect all web browsers, no matter if it's Internet Explorer, Google Chrome, Safari, Mozilla Firefox or Opera. As soon as it blocks it, this website starts displaying a fake FBI's warning, which claims 'All activities of this computer have been recorded'. Typically, such warning reports about various law violations and asks to pay a fine for avoiding more serious troubles. If you see this fake alert on your computer's desktop, you should beware that you have a deal with hackers who seek to swindle your money. So, instead of paying a fine, which is always around $300, you should kill the process of your browser and scan your computer with updated anti-spyware. Basically, this is the main way to fix the system.
How can error.policeguardstate.org appear on my computer?
error.policeguardstate.org can appear on your browser out of nowhere. You can be redirected to it when browsing on the Internet or made to visit it after clicking on a misleading alert. In fact, there are tens of similar browser-based viruses that started spreading around these days. They all are very similar to FBI virus, Police Central e-crime Unit and many other ransomwares. If you want to avoid them, you should make sure that your computer is protected by reliable anti-spyware.
As soon as victim enters error.policeguardstate.org or other malicious site, it blocks the browser and starts showing such alert:
All activities of this computer have been recorded
All your files are encrypted. Do not try to unlock your computer!
Your browser has been blocked due to at least one of the reasons specified below.
If you noticed it, you should waste no time and scan your computer with reliable anti-spyware. If you can't launch your program, follow this guide:
How to get rid of error.policeguardstate.org?
If your browser was blocked when visiting error.policeguardstate.org, you may find out that you can't close it and launch your anti-malware. In order to get this ability, you should follow these instructions:
Open Windows Task Manager by clicking Ctrl+Alt+Del or Ctrl+Shift+Esc.
Now open the Processes tab and choose 'Show processes from all users'.
Find your browser's process and left-click on it. If you were using Internet Explorer, then cancel iexplore.exe, Mozilla Firefox – firefox.exe, Google Chrome- chrome.exe, Safari – safari.exe, Opera – opera.exe.
Now click 'End Process' button and don't forget to confirm that you really want to do it.
Once you close your affected browser, you should download, update and run a reputable anti-malware program. For that we recommend using Reimage, Plumbytes Anti-MalwareWebroot SecureAnywhere AntiVirus or Malwarebytes Anti Malware.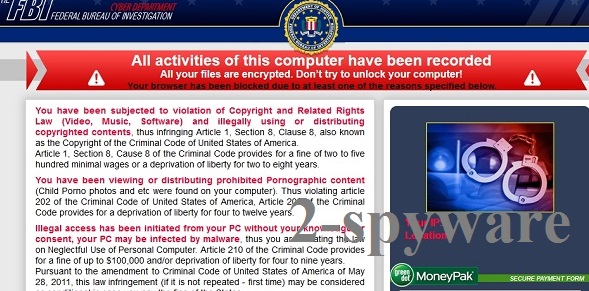 About the author