Errormessagenumber.com pop-up virus. How to remove? (Uninstall guide)
Errormessagenumber.com ads are very deceptive notifications that may trick you and make you install a potentially unwanted program (PUP), an adware (ad-supported application) or even a malicious virus. These fake messages may appear on your screen in one of two ways; you have a potentially unwanted program that is hiding in your system, or you are visiting a corrupted website. Besides, Errormessagenumber.com virus may display a fake warning that your computer may be infected with a dangerous virus (such as Browser.Hijacker.Spy/ Trojan. FakeAV-Download). As you can imagine, this dubious program acts this way in order to scare you and make you call a given number. Please be careful and don't fall for this scam. If you click this notification, download anything that it may offer, you may expose your PC to cyber criminals. Moreover, please do not call the given number (usually, the number is 1(855)-207-5505) because, by the end of the month, you may get an extremely large phone bill. This is how Errormessagenumber.com ads look:
WARNING!
Your Computer May be Infected:
1(855)-207-5505
For emergency Tech Support call immediately
The system may have found (2) viruses that pose a serious threat
Browser.Hijacker.Spy ./ Trojan.FakeAV-Download
Your personal and financial information may not be secured.
Call now for support
1(855)-207-5505
How can Errormessagenumber.com pop-up virus hijack my computer?
As we have mentioned above, Errormessagenumber.com virus may travel with the help of corrupted websites. Moreover, this dubious trespasser may also travel bundled with numerous freewares and sharewares. That is why you need to be very careful and avoid downloading unfamiliar programs from questionable websites. Errormessagenumber.com redirects, fake warnings and intrusive ads may appear on your screen right after installing a questionable freeware; therefore, you should attentively check every single program that you want to install. Errormessagenumber.com adware may hide as a regular-looking toolbar or an extension for your browser. In fact, if you have a reliable and updated anti-spyware program, it should automatically block such dubious trespassers.
How to remove Errormessagenumber.com pop-up virus from my computer?
If Errormessagenumber.com pop-ups are constantly bothering you, check your recently installed programs. Try to find odd-looking ones and uninstall them. Follow these guidelines and get rid of this pesky intruder.
Remove the freeware, which is related to Errormessagenumber.com pop-up virus:
1. Click Start → Control Panel → Uninstall a Program.
2. When in the Add/Remove Programs/Uninstall a Program, look for recently installed/unfamiliar applications, such as SaverAddon, SupTab, WebSaver, Shopping-Addon, ValueApps, Lollipop, PriceMeter, Supra Savings, weDownload Manager, Software Updated Version, DP1815, Video Player, Convert Files for Free, BetterSurf, PureLead, Search Assist, Re-Markable, Lollipop, HD-Total-Plus, Safe Saver, Trusted Web, PassShow, LyricsBuddy-1, PureLeads, Media Player 1.1, RRSavings or similar unfamiliar entries.
3. Click 'Uninstall' and then OK to save the changes.
Reset your browsers (Internet Explorer, Mozilla Firefox and Google Chrome):
Internet Explorer:
1. Open Internet Explorer, click the Gear icon or 'Tools' → 'Internet Options'.
2. Here, go to the 'Advanced' tab and click the 'Reset' button.
3. Go to the 'Reset Internet Explorer settings' → 'Delete personal settings' and click on 'Reset' option.
4. Finally, click 'Close' and OK to save the changes.
Mozilla Firefox:
1. Open Mozilla Firefox, go to the 'Help' section → 'Troubleshooting Information'.
2. Here, choose a 'Reset Firefox' for a couple of times and 'Finish'.
Google Chrome:
1. Click the Chrome menu button on the Google Chrome browser, select 'Tools' → 'Extensions'.
2. Here, look for unfamiliar entries.
3. Select each of them and choose Trash can icon to delete them.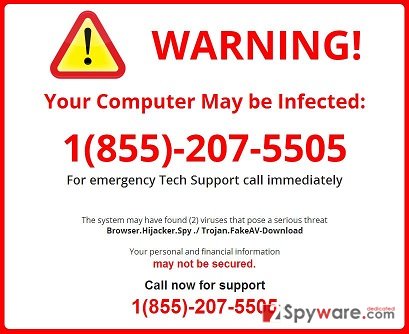 About the author