Eseeky.com. How to remove? (Uninstall guide)
Eseeky.com is a website, which is presented as a trustworthy search engine capable to return trustworthy search results for its users. When searching on the Internet with its help, you may also receive several pop-up advertisements that are filled with related links leading users to related websites. While they may try to interrupt you, we haven't found that these links lead users to malicious websites. However, there are several things that bother us: eseeky.com's user agreement clearly notifies that its owners track users and their browsing habits. In addition, it may appear on each of your web browsers out of nowhere, just after downloading some software on board. Remember, this site is safe, but you should get rid of it if it infiltrated your PC without a clear notification.
HOW CAN Eseeky.com GET INSIDE MY COMPUTER?
Eseeky.com sometimes infiltrates computers without an appropriate user's permission. In this case, it relies on freeware and shareware, which is usually filled with various offers. So, when downloading free application, you should always pay attention to various terms and conditions, and uncheck unwanted ones. Otherwise, you may agree to make Eseeky.com our start page and default search engine on each of your web browsers. As a result, you may notice unwanted browser's redirects and computer's slow downs every time you start your search sessions. If you want to prevent them, you should get rid of Eseeky.com. For that, follow a guide below:
HOW TO REMOVE ESEEKY.COM
If you want to get rid of Eseeky.com, you should immediately run a full system scan with Reimage and make sure there is no browser hijacker inside. As soon as you remove malicious entries, look for this program on Add/Remove Programs list. For that:
Click Start -> Control Panel -> Programs (or Add/Remove Programs) -> Uninstall a Program.
Here, look for Eseeky.com and similar entries and select 'Uninstall/Change'.
Click OK to save the changes.
Finally, fix each of your browsers with a help of these steps:
Internet Explorer:
Open Internet Explorer, go 'Tools' -> "Manage Add-ons' -> 'Toolbars and Extensions' and uninstall Eseeky.com and other entries that are unknown for you.
Click ''Tools' -> 'Manage addons' -> 'Search Providers' and choose the search engine you used before.
Mozilla Firefox:
Open Mozilla Firefox, go 'Tools' -> 'Add-ons' -> 'Extensions'; find Eseeky.com and other entries that are unknown and click 'Uninstall'.
Go 'Tools' -> 'Options' and reset the startup homepage to google.com, yahoo.com or similar search page.
Google Chrome:
Click on the 'Customize and control Google Chrome' icon, select 'Options' -> 'Basic' and change the homepage to google.com or other.
Click the 'Manage search engines…' -> choose 'Google' and make it the default search engine.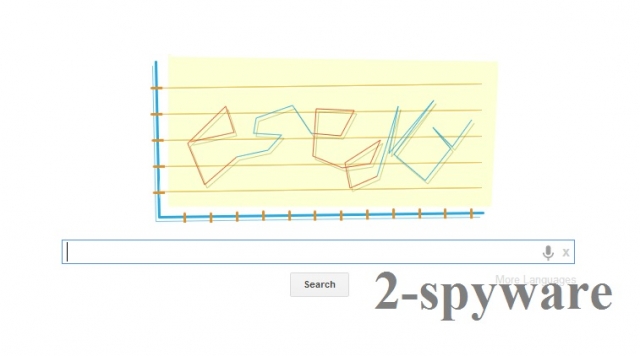 About the author