Explorersecuritysuite.com. How to remove? (Uninstall guide)
Explorersecuritysuite.com is a misleading website (scam page) that promotes rogue security applications. Previously, this domain was used to promote the rogue security application called Total Security. Currently, another misleading application is pushed through this website – Cyber Security. Explorersecuritysuite.com imitates an official warning from Microsoft [Figure 1].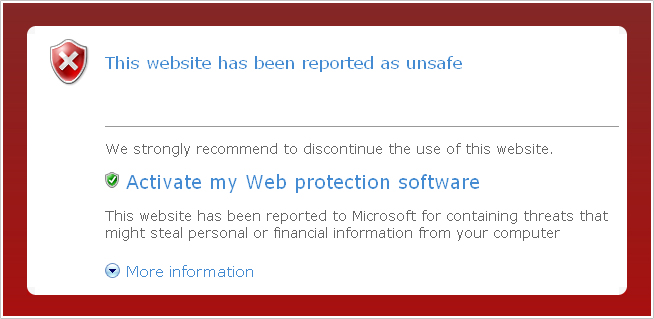 [Figure 1. Explorersecuritysuite.com scam page looks like an official warning from Microsoft]
This website has been reported as unsafe
We strongly recommend to discontinue the use of this website.
Activate my Web protection software
This website has been reported to Microsoft for containing threats that might steal personal or financial information from your computer
If you click on the "Activate link, it takes you to the Cyber Security scam page [Figure 2]. This website claims that your computer is infected with malicious software and encourages to buy a Cyber Security rogueware which supposedly is able to remove those threats. Of course, you shouldn't do that. Otherwise, you will simply lose your money.
[Figure 2. Explorersecuritysuite.com Cyber Security scam]
Finally, if you click on "Register Now" link you'll be taken to the pay page of Cyber Security [Figure 3].

[Figure 3. Explorersecuritysuite.com Cyber Security purchase page]
If you have inadvertently downloaded or installed anything from this or similar websites, you should scan your computer with a legitimate anti-spyware application or remove the promoted rogue program manually. In this case you should use Cyber Security manual removal guide stated below, but note that this website can promote other malicious software too.
Explorersecuritysuite.com manual removal:
Kill processes:
tsc.exe
Unregister DLLs:
winsource.dll
iehelpmod.dll
Delete files:
tsc.exe
iehelpmod.dll
winsource.dll
Help.lnk Registration.lnk
Cyber Security.lnk
Delete directories:
C:Program FilesCS
About the author