'FLV Player Is Highly Recommended' virus. How to remove? (Uninstall guide)
removal by Alice Woods
-
- Also known as
'FLV Player Is Highly Recommended' ads
| Type:
Adware
'FLV Player Is Highly Recommended' pop-up ads may appear out of nowhere and make your browsing experience miserable. Usually, these pop-ups may occur if you have an unwanted intruder in your system. These intruders are identified as adwares and potentially unwanted programs. Right after your browser has been hijacked by 'FLV Player Is Highly Recommended' virus, you may start seeing these annoying pop-ups everywhere you go. No matter what website you are going to visit, these pop-ups may follow you all the time. Unfortunately, these proposals to install FLV Player are completely fake. Therefore, you should avoid clicking them. If you agree to this questionable notification, you may infect your computer with various worthless applications or even malicious programs.
How can 'FLV Player Is Highly Recommended' hijack my computer?
These misleading notifications may appear right after you install an unfamiliar freeware. That is because 'FLV Player Is Highly Recommended' virus and similar hijackers may travel disguised as additional attachments to various freewares. In fact, there is a way how you can avoid such unwanted intruders. Fist of all, you should have a reliable anti-spyware program installed that defends your computer. Secondly, attentively check every single program that you want to install. As we have stated before, 'FLV Player Is Highly Recommended' virus may hide as an additional attachment. Thirdly, if you are installing an unfamiliar freeware, choose 'advanced' and 'custom' installation option and follow the entire process. If you do so, you will have a chance to unmark all suspicious toolbars, add-ons, plug-ins and other unwanted attachments.
How to remove 'FLV Player Is Highly Recommended' virus from my computer?
For that, you need to check your recently installed programs and remove the odd-looking ones. Don't hesitate and don't waste time if this useless intruder is already hiding in your computer. These simple steps will help you to get rid of 'FLV Player Is Highly Recommended' ads:
Uninstall a freeware, which is related to 'FLV Player Is Highly Recommended':
1. Click Start -> Control Panel -> Uninstall a Program.
2. When in the Add/Remove Programs/Uninstall a Program, look for recently installed/unfamiliar applications, such as SupTab, ValueApps, Lollipop, PriceMeter, Supra Savings, weDownload Manager, Software Updated Version, DP1815, Video Player, Convert Files for Free, Plus-HD 1.3, BetterSurf, PureLead, Search Assist, Re-Markable, Lollipop, HD-Total-Plus, Safe Saver, Trusted Web, PassShow, LyricsBuddy-1, PureLeads, Media Player 1.1, RRSavings or similar unfamiliar entries.
3. Click 'Uninstall' and then OK to save the changes.
Reset your browsers (Internet Explorer, Mozilla Firefox and Google Chrome):
Internet Explorer:
1. Open Internet Explorer, click the Gear icon or 'Tools' → 'Internet Options'.
2. Here, go to the 'Advanced' tab and click the 'Reset' button.
3. Go to the 'Reset Internet Explorer settings' → 'Delete personal settings' and click on 'Reset' option.
4. Finally, click 'Close' and OK to save the changes.
Mozilla Firefox:
1. Open Mozilla Firefox, go to the 'Help' section → 'Troubleshooting Information'.
2. Here, choose a 'Reset Firefox' for a couple of times and 'Finish'.
Google Chrome:
1. Click the Chrome menu button on the Google Chrome browser, select 'Tools' → 'Extensions'.
2. Here, look for unfamiliar entries.
3. Select each of them and choose Trash can icon to delete them.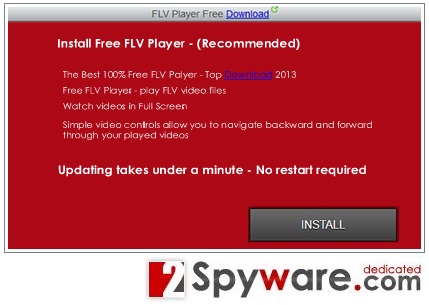 About the author