Getusaaall.info ads may appear in your screen out of nowhere and try to redirect you to affiliated websites. If you are constantly seeing these ads, you should check your recently installed programs and what browser extensions you have. This useless program usually hides there. In fact, Getusaaall.info is recognized as an advertising platform that is sometimes misused by various advertisers and even cyber criminals. This dubious program may silently enter your computer and display fake update propositions (Update Java now!, Flash Player is outdated, click to update!), various promotions (Install PC Cleaner and fix your PC for free!) and fake messages (You are one step away from winning an iPhone!). Please be careful and do NOT update, download or participate in anything that Getusaaall.info ads may suggest.
How can Getusaaall.info hijack my computer?
Usually, the adware that is related to Getusaaall.info advertising platform travels bundled with freewares as an additional attachment. In order to avoid Getusaaall.info virus, you need to avoid downloading unfamiliar toolbars, add-ons and similar free programs. We can give you a couple of tips on how to install freewares and how to prevent similar intruders from entering your computer. First of all, avoid downloading such freewares as HD Video Codec, Download Accelerator, File Manager 1.2, PDF File Converter, etc. Similar free programs commonly are used in order to transmit adwares and potentially unwanted programs. Secondly, avoid clicking the 'next' button to speed up the installation. If you do so, you may add Getusaaall.info virus as well. Thirdly, closely follow the entire installation step-by-step and try to find unfamiliar offerings, such as questionable toolbars, extensions, apps and games.
How to remove Getusaaall.info from my computer?
Unfortunately, this installation method does not work every single time. Sometimes this intruder may slip unnoticed, and you may experience Getusaaall.info redirects. If that happens, we recommend following this removal tutorial and get rid of this pesky intruder.
Remove the freeware, which is related to Getusaaall.info:
1. Click Start → Control Panel → Uninstall a Program.
2. When in the Add/Remove Programs/Uninstall a Program, look for recently installed/unfamiliar applications, such as SaverAddon, SupTab, WebSaver, Shopping-Addon, ValueApps, Lollipop, PriceMeter, Supra Savings, weDownload Manager, Software Updated Version, DP1815, Video Player, Convert Files for Free, BetterSurf, PureLead, Search Assist, Re-Markable, Lollipop, HD-Total-Plus, Safe Saver, Trusted Web, PassShow, LyricsBuddy-1, PureLeads, Media Player 1.1, RRSavings or similar unfamiliar entries.
3. Click 'Uninstall' and then OK to save the changes.
Reset your browsers (Internet Explorer, Mozilla Firefox and Google Chrome):
Internet Explorer:
1. Open Internet Explorer, click the Gear icon or 'Tools' → 'Internet Options'.
2. Here, go to the 'Advanced' tab and click the 'Reset' button.
3. Go to the 'Reset Internet Explorer settings' → 'Delete personal settings' and click on 'Reset' option.
4. Finally, click 'Close' and OK to save the changes.
Mozilla Firefox:
1. Open Mozilla Firefox, go to the 'Help' section → 'Troubleshooting Information'.
2. Here, choose a 'Reset Firefox' for a couple of times and 'Finish'.
Google Chrome:
1. Click the Chrome menu button on the Google Chrome browser, select 'Tools' → 'Extensions'.
2. Here, look for unfamiliar entries, such as CoupExtension.
3. Select each of them and choose Trash can icon to delete them.
Alternative Software
Different security software includes different virus database. If you didn't succeed in finding malware with Reimage, try running alternative scan with SpyHunter.
Alternative Software
Different security software includes different virus database. If you didn't succeed in finding malware with Reimage, try running alternative scan with Combo Cleaner.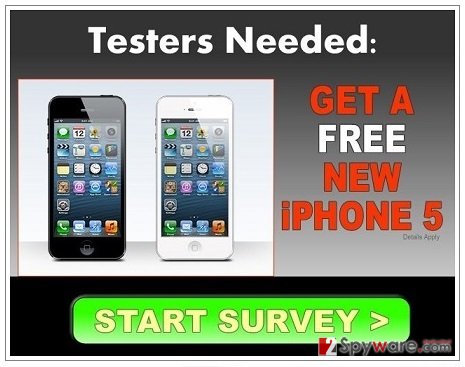 About the author