HDQuali2y2 adware. How to remove? (Uninstall guide)
removal by Lucia Danes
-
- Also known as
HDQuali2y2 virus, HDQuali2y2 ads
| Type:
Adware
What is HDQuali2y2?
HDQuali2y2 is a worthless application that may enter your computer behind your back and display in-text ads, underlined keywords, various banners, video ads and even search related ads. That is the main reason why this program is categorized as an adware. In fact, many internet users may assume that HDQuali2y2 is a virus infection because of its dubious activities. What is more, this program may negatively affect your internet browser and cause it to work more slowly. No matter what browser you are going to use (Internet Explorer, Google Chrome, Mozilla Firefox, etc.), or what website you are going to visit, this ad-supported program may follow you everywhere you go. Keep in mind that HDQuali2y2 ads may be dangerous. There is no telling what may hide behind them; therefore, we recommend removing this adware as soon as possible.
How can HDQuali2y2 hijack my computer?
At the moment when we were searching information about this program, we have not managed to find its direct download page. However, HDQuali2y2 virus may travel bundled with freewares and sharewares from all over the web. In fact, internet users usually fail to notice such unwanted attachments and developers of these pesky ad-supported programs are exploiting this gap. Therefore, you have to be more careful and try not to be tricked by this deceptive distribution method. You have to check what programs you install and if these programs have any doubtful features or attachments. In order to check your desired program, find as much information as possible. Information from other people can be extremely helpful. By the way, if your computer is protected with a reliable security tool, you should be fine. Updated anti-spyware program should block such programs as HDQuali2y2 virus automatically and prevent them from infiltrating your computer.
How to remove HDQuali2y2 adware from my computer?
If you are experiencing HDQuali2y2 redirects, it means that this trespasser is already in your system. Follow these removal instructions and eliminate this potential threat.
Remove HDQuali2y2 from your computer:
1. Click Start → Control Panel → Uninstall a Program.
2. When in the Add/Remove Programs/Uninstall a Program, look for recently installed/unfamiliar applications, such as HDQuali2y2, CostMin, Coinis Downloader, SaverAddon, SupTab, WebSaver, Shopping-Addon, ValueApps, Lollipop, PriceMeter, Supra Savings, weDownload Manager, Software Updated Version, DP1815, Video Player, Convert Files for Free, BetterSurf, PureLead, Search Assist, Re-Markable, Lollipop, HD-Total-Plus, Safe Saver, Trusted Web, PassShow, LyricsBuddy-1, PureLeads, Media Player 1.1, RRSavings or similar unfamiliar entries.
3. Click 'Uninstall' and then OK to save the changes.
Remove HDQuali2y2 extension from your browsers (Internet Explorer, Mozilla Firefox, and Google Chrome):
Internet Explorer:
1. Open Internet Explorer, go 'Tools' → 'Manage Add-ons' → 'Toolbars and Extensions'.
2. Here, look for unfamiliar entries, such as HDQuali2y2 and click 'uninstall'.
3. Once you remove it, change your start page.
Reset your Internet Explorer (Optional):
1. Open Internet Explorer, click the Gear icon or 'Tools' → 'Internet Options'.
2. Here, go to the 'Advanced' tab and click the 'Reset' button.
3. Go to the 'Reset Internet Explorer settings' → 'Delete personal settings' and click on 'Reset' option.
4. Finally, click 'Close' and OK to save the changes.
Mozilla Firefox:
1. Open Mozilla Firefox, go 'Tools' → 'Add-ons' → 'Extensions'.
2. Find suspicious-looking entries, such as HDQuali2y2 and click 'Uninstall'.
3. After that, change the start page.
Reset your Mozilla Firefox (Optional):
1. Open Mozilla Firefox, go to the 'Help' section → 'Troubleshooting Information'.
2. Here, choose a 'Reset Firefox' for a couple of times and 'Finish'.
Google Chrome:
1. Click the Chrome menu button on the Google Chrome browser, select Tools → Extensions.
2. Here, look for unfamiliar extensions like HDQuali2y2 and get rid of them by clicking on the Recycle Bin.
3. Don't forget to change start page.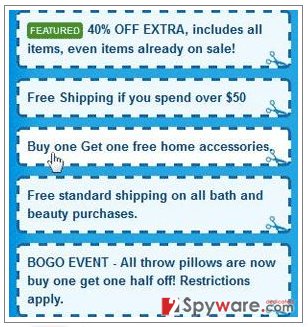 About the author
Removal guides in other languages