Lp.getfree-soft.net. How to remove? (Uninstall guide)
removal by Julie Splinters
-
- Also known as
Lp.getfree-soft.net ads, Lp.getfree-soft.net virus
| Type:
Adware
Lp.getfree-soft.net ads and pop-ups appearing on your screen may indicate one of two things. You are visiting a corrupted website, or your computer is infected with a potentially unwanted program (PUP). The seconds scenario is much worst than the first one. In fact, if you are visiting a corrupted website, you just need to ignore these pop-ups and close the website. However, if your computer has a Lp.getfree-soft.net virus, you may be in trouble. This unwanted intruder may track your online activities and flood you with intrusive advertisements. Sometimes these pop-ups and ads may look like propositions to install or update your Java software (also Flash, Adobe or Media Player). People are also noticing that this adware may display fake notifications that you won a prize or propositions to register in some sort of a dating website. Please be careful and avoid clicking Lp.getfree-soft.net ads or download anything that such ads may suggest.
How can Lp.getfree-soft.net hijack my computer?
In fact, Lp.getfree-soft.net is labeled as an advertising platform. However, this platform may be involved in various schemes in order to distribute potentially unwanted programs and adwares. Therefore, if you are constantly seeing strange pop-ups or random advertisements, you should check what programs you have installed. We have noticed that Lp.getfree-soft.net virus may travel bundled with numerous freewares. So, if you want to avoid Lp.getfree-soft.net redirects, keep in mind that similar potentially unwanted applications may hide behind simple free programs. That is why we always recommend checking what programs you are going to install. Moreover, make sure whether these programs are safe enough. It is better to do that before you have added the desired program to your computer. You should also avoid rushing the installation process because you may unintentionally add Lp.getfree-soft.net virus.
How to remove Lp.getfree-soft.net from my computer?
You need to remove the freeware that is related to this advertising platform. Try using the removal tutorial that is submitted down below. It should help you to get rid of Lp.getfree-soft.net virus and restore your browser's previous condition.
Remove the freeware, which is related to Lp.getfree-soft.net:
1. Click Start → Control Panel → Uninstall a Program.
2. When in the Add/Remove Programs/Uninstall a Program, look for recently installed/unfamiliar applications, such as SmartSaver, SaverAddon, SupTab, WebSaver, Shopping-Addon, ValueApps, Lollipop, PriceMeter, Supra Savings, weDownload Manager, Software Updated Version, DP1815, Video Player, Convert Files for Free, BetterSurf, PureLead, Search Assist, Re-Markable, Lollipop, HD-Total-Plus, Safe Saver, Trusted Web, PassShow, LyricsBuddy-1, PureLeads, Media Player 1.1, RRSavings or similar unfamiliar entries.
3. Click 'Uninstall' and then OK to save the changes.
Reset your browsers (Internet Explorer, Mozilla Firefox and Google Chrome):
Internet Explorer:
1. Open Internet Explorer, click the Gear icon or 'Tools' → 'Internet Options'.
2. Here, go to the 'Advanced' tab and click the 'Reset' button.
3. Go to the 'Reset Internet Explorer settings' → 'Delete personal settings' and click on 'Reset' option.
4. Finally, click 'Close' and OK to save the changes.
Mozilla Firefox:
1. Open Mozilla Firefox, go to the 'Help' section → 'Troubleshooting Information'.
2. Here, choose a 'Reset Firefox' for a couple of times and 'Finish'.
Google Chrome:
1. Click the Chrome menu button on the Google Chrome browser, select 'Tools' → 'Extensions'.
2. Here, look for unfamiliar entries.
3. Select each of them and choose Trash can icon to delete them.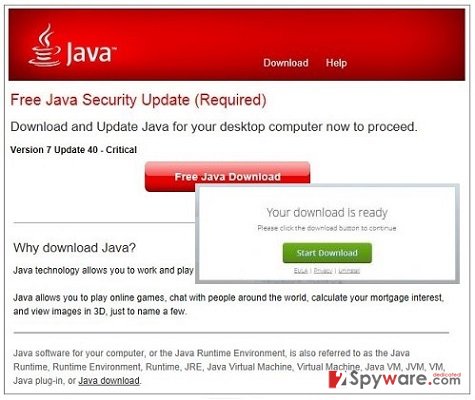 About the author
Removal guides in other languages