PassWizard. How to remove? (Uninstall guide)
removal by Alice Woods
-
- Also known as
PassWizard virus, PassWizard ads
| Type:
Adware
PassWizard (also known as Pass-Wizard) is yet another dubious application from the same developer that has released PassWidget and PassShow programs. All these programs are promoted the same. PassWizard should help you to remember your passwords and save you time when you have to type them. Although that sounds like a useful feature, this program is yet another useless adware that may flood your screen with hundreds of intrusive advertisements. What is more, this questionable application may use tracking cookies and record information about your visited websites, what links and ads you have clicked, what search queries you have typed, etc. This information can be very valuable for various advertisers. Therefore, if you want to avoid PassWizard ads, you should eliminate this potential threat from your computer ASAP! Don't let this dubious adware manipulate your browser and annoy you with distracting advertisements everywhere you go.
How can PassWizard hijack my computer?
This program is distributed thru its official website. However, at the time when we were searching some information about it, we have noticed that the website is no longer active. However, there are a couple more methods how this program may travel. PassWizard virus may travel bundled with numerous freewares from all over the web. Sometimes internet users are not careful enough when installing unfamiliar freewares. It is very easy to miss this additional attachment and add it to your system. If you do not want that to happen, you have to keep your guard up and always inspect every single program that you want to install. Remember this; free programs usually are supported by advertising or they have additional attachments that are supported by advertising. That is why you need to choose what programs you really need and whether these programs are safe enough to use.
How to remove PassWizard from my computer?
This program not only may display annoying ads or try to redirect you to an unsafe website, PassWizard adware may work in the background of your system and cause your computer to work more slowly. In order to stop PassWizard redirects, you just need to follow these simple guidelines.
Remove PassWizard from your computer:
1. Click Start → Control Panel → Uninstall a Program.
2. When in the Add/Remove Programs/Uninstall a Program, look for recently installed/unfamiliar applications, such as PassWizard, Coinis Downloader, SaverAddon, SupTab, WebSaver, Shopping-Addon, ValueApps, Lollipop, PriceMeter, Supra Savings, weDownload Manager, Software Updated Version, DP1815, Video Player, Convert Files for Free, BetterSurf, PureLead, Search Assist, Re-Markable, Lollipop, HD-Total-Plus, Safe Saver, Trusted Web, PassShow, LyricsBuddy-1, PureLeads, Media Player 1.1, RRSavings or similar unfamiliar entries.
3. Click 'Uninstall' and then OK to save the changes.
Remove PassWizard extension from your browsers (Internet Explorer, Mozilla Firefox, and Google Chrome):
Internet Explorer:
1. Open Internet Explorer, go 'Tools' → 'Manage Add-ons' → 'Toolbars and Extensions'.
2. Here, look for unfamiliar entries, such as PassWizard and click 'uninstall'.
3. Once you remove it, change your start page.
Reset your Internet Explorer (Optional):
1. Open Internet Explorer, click the Gear icon or 'Tools' → 'Internet Options'.
2. Here, go to the 'Advanced' tab and click the 'Reset' button.
3. Go to the 'Reset Internet Explorer settings' → 'Delete personal settings' and click on 'Reset' option.
4. Finally, click 'Close' and OK to save the changes.
Mozilla Firefox:
1. Open Mozilla Firefox, go 'Tools' → 'Add-ons' → 'Extensions'.
2. Find suspicious-looking entries, such as PassWizard and click 'Uninstall'.
3. After that, change the start page.
Reset your Mozilla Firefox (Optional)
1. Open Mozilla Firefox, go to the 'Help' section → 'Troubleshooting Information'.
2. Here, choose a 'Reset Firefox' for a couple of times and 'Finish'.
Google Chrome:
1. Click the Chrome menu button on the Google Chrome browser, select Tools → Extensions.
2. Here, look for unfamiliar extensions like PassWizard and get rid of them by clicking on the Recycle Bin.
3. Don't forget to change start page.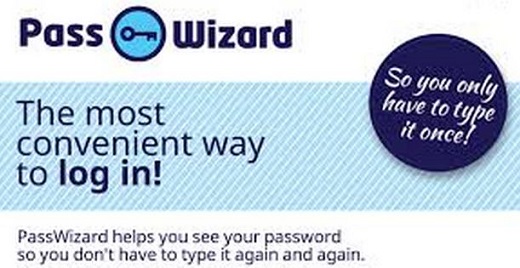 About the author
Removal guides in other languages