Personal Anti Malware. How to remove? (Uninstall guide)
Personal Anti Malware is a rogue anti-spyware application that uses scare tactics to inform you that your computer is infected with Trojans, worms and other viruses. The registered version of this fake program is called Personal Anti Malware Center. This page contains removal instructions for Personal Anti Malware only. If you have Personal Anti Malware Center on your computer, you should read this removal guide.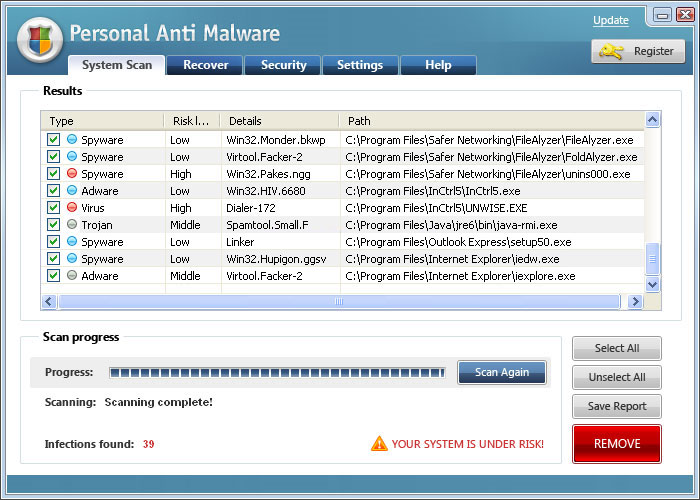 [Figure 1. Personal Anti Malware graphical user interface]
Usually, PersonalAntiMalware is promoted and installed through the use of Trojans that come from fake online scanners or other bogus sites. It's distributed using social engineering methods too, so you should adjust privacy settings on such websites as Facebook and MySpace. Also, don't open links from people you don't know. Once installed, Personal Anti Malware will run a fake system scan and report numerous false threats or infections. Then it will claim that those threats can be removed only with a full version of the program. Be smart, don't purchase this bogus program otherwise you will simply lose your money. Instead, please use the removal guide below to remove Personal Anti Malware from your computer as soon as possible. You may remove it either manually or with an automatic removal tool.
While running, Personal Anti Malware will display many fake security alerts and pop-ups claiming that your computer is infected with malware. The fake alert titled "Critical System Warning!" claims:
Personal Anti Malware
Your system is infected with version of Spy-1840.
This malicious program is a Trojan.
It infected capinfos.exe.
This Trojan attempts to steal and corrupt your private information.
Click here to save your private information!
What is more, the rogue program will create a malicious process SysShield.exe which displays fake system security information window titled Security Essentials [Figure 2] which is somehow similar to Windows Security Center.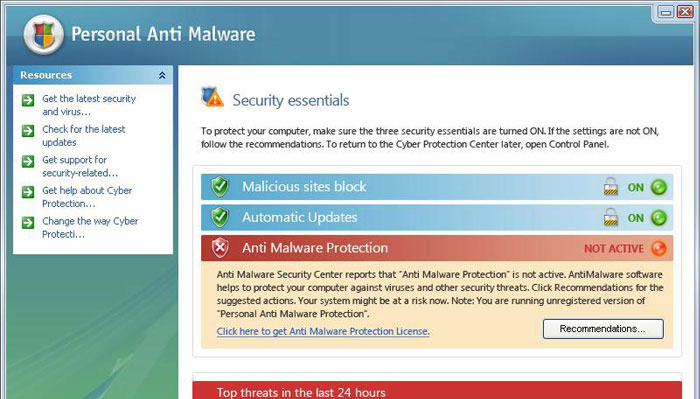 [Figure 2. Personal Anti Malware – security essentials window]
If you find that your computer is infected with PersonalAntiMalware virus, please remove it immediately. This program is needles, don't pay for it! Read the removal instructions below to find out how to get rid of Personal Anti Malware virus either manually for free or with an automatic removal tool. Also note that removal delay may worsen the situation because the rogue program is able to download additional malware onto your computer.
Personal Anti Malware manual removal:
Kill processes:
SysShield.exe
add.exe
AVP_Update.exe
PAM.exe
Delete registry values:
HKEY_CURRENT_USERSoftwareAV2009
HKEY_CURRENT_USERSoftwareAVP09
HKEY_CURRENT_USERSoftwareMicrosoftWindowsCurrentVersionRun "Personal Anti Malware"
HKEY_CURRENT_USERSoftwareMicrosoftWindowsCurrentVersionRun "Windows applications server"
HKEY_LOCAL_MACHINESOFTWAREMicrosoftWindowsCurrentVersionInternet SettingsUser AgentPost Platform "AVP09"
Delete files:
Personal Anti Malware.lnk
Support.lnk
add.exe
AVP_Update.exe
PAM.exe
scanopt.sys
svo.scf
sysdata.sys
SysShield.exe
Uninstall.exe
Delete directories:
C:Program FilesPersonal Anti Malware
C:Documents and SettingsAll UsersStart MenuPersonal Anti Malware
About the author