Search.whitesmoke.com. How to remove? (Uninstall guide)
Search.whitesmoke.com is a misleading search engine, which is closely related to Whitesmoke virus. So, if you noticed that your Internet browsers redirect you to this page, you should waste no time and check the system with updated anti-spyware because you might be infected with this threat. Otherwise, you may be prepared for redirections to insecure websites, continuous pop-up advertisements and slow downs of your browsers. Similarly to other unfair search engines, Search.whitesmoke.com has also been noticed for tracking users and recording such data as search terms, mostly visited websites and similar information. Though it may look harmless, this activity may initiate privacy related issues.
HOW CAN Search.whitesmoke.com INFILTRATE MY COMPUTER?
Search.whitesmoke.com is mostly propagated using third party software. People don't pay enough attention to the installation process of such programs and allow various changes on their computers. That's why we recommend being especially careful when installing PDFcreators, download managers and other programs on your computer. Otherwise, you may discover Search.whitesmoke.com instead of your homepage and default search engine. We don't recommend leaving this program on your computer because it can easily initiate havoc on your machine. In order to stay safe when browsing on the web, you should rely on more reputable search engines, such as Google, Yahoo or Bing.
HOW TO REMOVE Search.whitesmoke.com?
If you noticed Search.whitesmoke.com instead of your start page and default search engine, you must scan your PC with updated anti-spyware and check it for Whitesmoke virus. For that we recommend using: Malwarebytes, Reimage, Plumbytes Anti-MalwareNorton Internet Security. You have to remove malicious files from your computer.
Once you finish a scan and remove malicious files, follow these steps:
Remove Whitesmoke Search from Add/Remove Programs. For that:
Click Start -> Control Panel -> Programs (or Add/Remove Programs) -> Uninstall a Program.
Here, look for Whitesmoke Search, Search.whitesmoke.com and similar entries and select 'Uninstall/Change'.
Click OK to save the changes.
TIP: You should also check the list for these programs and uninstall them as well: LyricsSay-1, LyricXeeker, HD-Plus, Browse2Save, WebCake 3.00, DownloadTerms 1.0, LyricsBuddy-1, SuperLyrics-1, ElectroLyrics-1, a2zLyrics-1, SimpleLyrics,1ClickDownload, Superfish, Yontoo and FBPhotoZoom.
After that, fix each of your browsers with a help of these steps:
Internet Explorer:
Open Internet Explorer, go 'Tools' -> "Manage Add-ons' -> 'Toolbars and Extensions' and uninstall WhiteSmoke Search and any other unknown extension.
Click ''Tools' -> 'Manage addons' -> 'Search Providers' and choose the search engine you used before.
Mozilla Firefox:
Open Mozilla Firefox, go 'Tools' -> 'Add-ons' -> 'Extensions'; find WhiteSmoke Search and other entries that are unknown for you, and click 'Uninstall'.
Go 'Tools' -> 'Options' and reset the startup homepage to google.com, yahoo.com or similar search page.
Google Chrome:
Click the Chrome menu button, select 'Tools' -> 'Extensions', find Whitesmoke Search and other unknown extensions, and remove them by clicking Recycle bin.
Now click 'Settings' -> 'Manage search engines' and change your default search engine.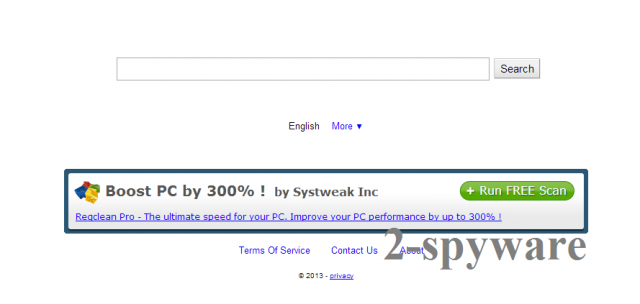 About the author