Speed-Find.com. How to remove? (Uninstall guide)
Speed-Find.com is a potentially unwanted program, which may hijack your homepage, redirect you to insecure website, interrupt your browsing with its ads and initiate similar unwanted activities. If you noticed that this search site replaced Google, Yahoo, Bing or other search engine, it means that it has already infiltrated your computer and altered some of your its settings. No matter that it looks like a trustworthy search engine, security experts report that it may be used to make people visit predetermined websites by showing them altered search results and misleading pop up notifications. That's why you should be very careful with Speed-Find.com redirect problem. If you noticed it, follow a guide at the end of this post and fix your computer.
How can Speed-Find.com infiltrate my computer?
Speed-Find.com is typically promoted with a help of freeware and shareware. If you want to prevent its infiltration, you have to remember that such programs are always filled with various 'free additions' because their creators seek to earn some easy money. So, the main thing that should be done when trying to avoid Speed-Find.com virus is paying more attention to freeware's installation and unchecking these check boxes that say that you agree to change your homepage or default search engine to this domain. If you missed this check box, you can solve this issue with this guide:
How to remove Speed-Find.com?
If you noticed Speed-Find.com redirects on your computer, you were tricked into downloading this unfair search engine on your computer. In order to remove it, follow this guide:
Uninstall this freeware, which installed Speed-Find.com on your computer:
Click Start -> Control Panel -> Uninstall a Program.
When in the Add/Remove Programs/Uninstall a Program, look for recently installed free applications and uninstall them.
Click OK to save the changes.
Fix each of your browsers (Google Chrome, Mozilla Firefox and Internet Explorer):
Internet Explorer:
Open Internet Explorer, click the Gear icon or 'Tools' -> 'Internet Options'.
Here, go to the 'Advanced' tab and click the 'Reset' button.
Go to the 'Reset Internet Explorer settings' -> 'Delete personal settings' and click on 'Reset' option.
Finally, click 'Close' and OK to save the changes.
Mozilla Firefox:
Open Mozilla Firefox, go to the 'Help' section -> 'Troubleshooting Information'.
Here, choose a 'Reset Firefox' for a couple of times and 'Finish'.
Google Chrome:
Click the Chrome menu button, select 'Tools' -> 'Extensions', find Speed-Find and other unknown extensions, and remove them by clicking Recycle bin.
Now click 'Settings' -> 'Show Advanced settings' -> 'Reset browser settings' and click 'Reset'.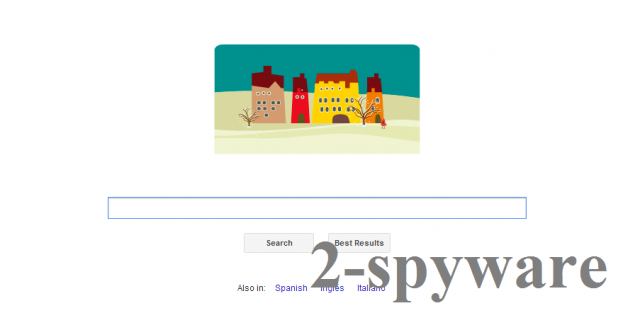 About the author