SpyEraser. How to remove? (Uninstall guide)
SpyEraser is a fake anti-spyware application that causes annoying and fake security alerts on your computer. It displays false scan results stating that your PC has many serious security threats or infections and then prompts to pay for a full version of the program to remove the infections. SpyEraser creates several files in %Program Files% and %Windows\System32% folders. By the way, this rogue application runs from System32 whereas usually rogue programs starts from %Program Files% or other directories. The main goal is of course to trick out money from you, so don't purchase it. This is a scam. Please read the removal guide below how to remove SpyEraser from your computer manually for free.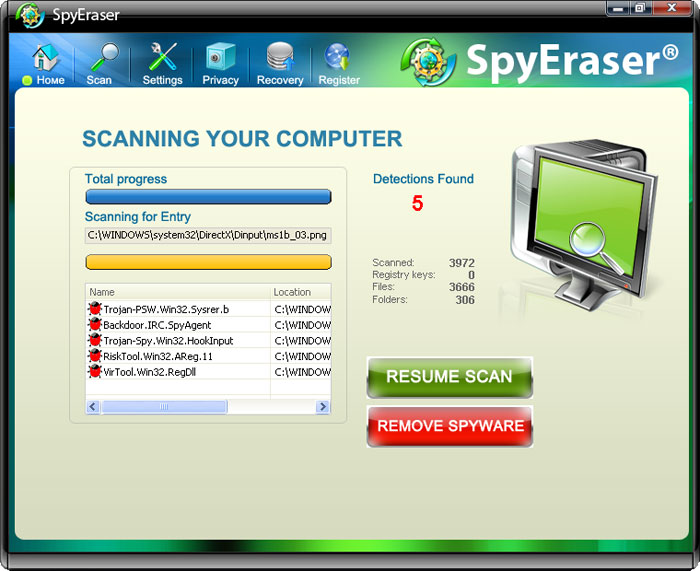 [Figure 1. SpyEraser graphical user interface]
Websites that promote this rogue program are:
spyeraser-security .com
spyeraser-trial .com
However, it's very unlikely that user will install this bogus software from its homepage. Usually, this virus is promoted through the user of Trojans or other malicious software. Once active it will display fake security alerts as shown in [Figure 2]. Then it will list various fake infections after the fake scan but won't let you to remove those infections unless you first purchase the program. It's also very likely that this malware will display the same infections on several compromised computers.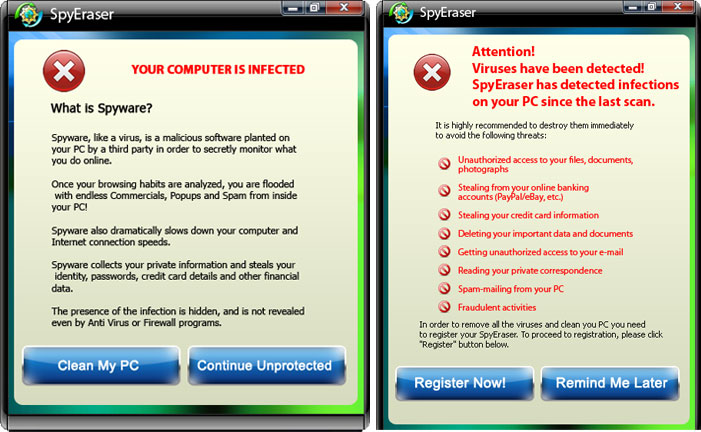 [Figure 2. SpyEraser fake security alerts]
The rogue scanner will display these alerts like every minute or two. What is more, SpyEraser may also block particular software and hijack Internet Explorer to protect itself from being removed or just simply make the removal process more complicated. If you can't delete this virus manually or download an automatic removal tool, you have to end the main processes of this malware first. Look for msctrl32.exe and SpyEraser.exe and terminate these processes using either Windows Task Manager or Process Explorer (explorer.com) from Microsoft.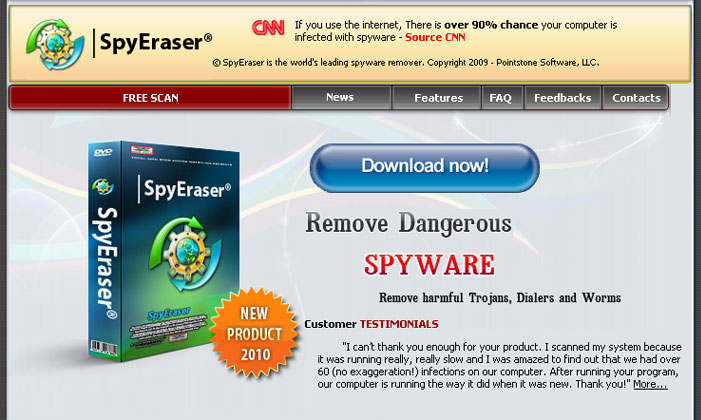 [Figure 3. The homepage of SpyEraser scareware]
Detailed Spy Eraser removal guide is stated below. You may also download an automatic removal tool, update it and run a system scan. Remember, don't purchase it. You should contact your credit card company if you have inadvertently purchased this bogus software and dispute the charges.
SpyEraser manual removal:
Kill processes:
msctrl32.exe
SpyEraser.exe
Uninstall.exe
Delete registry values:
Key: HKEY_LOCAL_MACHINESOFTWAREMicrosoftSpyEraser
Key: HKEY_LOCAL_MACHINESOFTWAREMicrosoftWindowsCurrentVersionRun
Value: SpyEraser
Data: "C:WINDOWSsystem32msctrl32.exe"
Unregister DLLs:
SpyEraserdata.dll
data.dll
stat_file.dll
Delete files:
msctrl32.exe
SpyEraser.exe
Uninstall.exe
SpyEraserdata.dll
data.dll
stat_file.dll
SpyEraser.lnk
Launch SpyEraser.exe.lnk
SpyEraser Uninstall.exe.lnk
Delete directories:
C:Program FilesSpyEraser
%StartMenu%ProgramsSpyEraser
About the author