Web Browser Search. How to remove? (Uninstall guide)
Web Browser Search (can also be found as WebBrowserSearch.com) is the adware, which can be installed in a bundle with other programs. Typically, it gets inside its target PC without victim's permission asked, but it can be prevented by monitoring each installation window of the software. As soon as it reaches its target PC, Web Browser Search gets on each of your Internet browsers, including Internet Explorer, Google Chrome and Mozilla Firefox. Besides, it sets webbrowsersearch.com as the start page, new tab and default search engine on victim's computer. From the first sight it may seem that this program is conveniently set to give you a quick access to various online services, but you should take into account that its search engine tracks victims browsing habits and activity on various websites. Besides, it may also reroute your search session to malicious site that distributes malware. That's why it is not recommended keeping Web Browser Search on computer.
HOW CAN I GET Web Browser Search ON MY COMPUTER?
Web Browser Search is created by a legitimate company, so it can be installed manually from its official website. However, there is another way how this redirect virus can get inside the PC – many PC users report about discovering webbrowsersearch.com on their browsers after downloading freeware and shareware on their computers. Typically, such scams are included for monetization purposes but they can be prevented by unchecking unfamiliar entries that show up on installation windows of the software. As soon as it gets inside, it alters some of PC's parameters, including default search engine and homepage without user's consent. In addition, it starts annoying redirections to unwanted websites, shows different kinds of pop-ups and causes similar unfair activities. If that sounds familiar for you, you should check your PC for Web Browser Search virus.
HOW TO REMOVE Web Browser Search?
Web Browser Search is not malicious but it may be related to the third party software, which may easily cause unwanted system changes on your computer. If you haven't installed this program manually, you should check your computer with SpyHunter for that. In addition, uninstall this adware manually and fix your browsers:
Click 'Start menu' -> 'Control Panel' -> 'Uninstall a Program' or 'Add/Remove Programs' and choose 'Uninstall' button if you see Web Browser Search in the list.
Internet Explorer:
Open Internet Explorer, go 'Tools' -> "Manage Add-ons' -> 'Toolbars and Extensions'. Here, look for Web Browser Search and click 'uninstall'. Now open IE once again and click Tools -> Internet Option -> General tab. Enter Google or other address to make it the default start page.
Mozilla Firefox:
Open Mozilla Firefox, go 'Tools' -> 'Add-ons' -> 'Extensions'. Find Web Browser Search and click 'Uninstall'. Now open Mozilla Firefox once more, go to Tools -> Options -> General -> Startup and select 'Show a blank page' when Firefox Starts or set a certain website, like Google or similar.
Google Chrome:
Open Google Chrome, click on wench icon, go to settings and choose 'Manage search engines'. Change search engine to google or other and delete Web Browser Search from the list. Then Go to section "On start" and make sure you get blank page while creating new tab.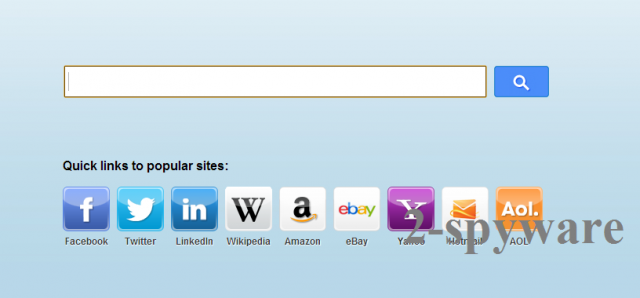 About the author