Your-approvalplace.com. How to remove? (Uninstall guide)
Your-approvalplace.com is a smart browser hijacker. When infected, you get a nice notice, that you won one of the MAC products – Macbook Air, Apple Iphone 4s ir Ipad2. If you see this advertisement on your computer, then it means that system has been attacked already. If you follow the steps they provide, you will end up with more advertisements on your computer, more malware downloads and, of course, there will not be any prize. At the end they will ask money for some fake reason. After the succesful attack, your browsers might redirect all search results to various unwanted websites, various advertising networks, where developers of the virus get some money for every click.
What does Your-approvalplace.com virus do for the system?
• installs into the system without user consent and automatically starts its activity
• changes the registry information, modifies system files
• Overall system speed and efficiency will slow down
• Compromises the system, exposes to more malware
Currently most web browsers are blocking the malicious domain and display message: This web page at your-approvalplace.com has been reported as a web forgery and has been blocked based on your security preferences. Web forgeries are designed to trick you into revealing personal or financial information by imitating sources you may trust.Entering any information on this web page may result in identity theft or other fraud.
How to remove Your-approvalplace.com virus?
It is really hard to remove Your-approvalplace.com virus, as it comes with the trojan. Some users advice to restore the system to the point where you did not have Your-approvalplace.com redirect infection. But for this you needed to have a restore point. Not all computer systems are configured correctly to have the backups. We advice to scan the system with reputable anti-malware software and if they detect the parasite, remove it. That is the easiest solution available. The list of recommended software to get rid of Your-approvalplace.com virus is right here.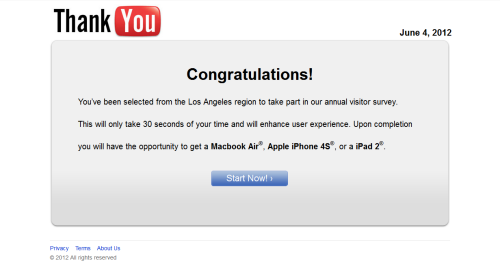 About the author