Romanian kills himself after receiving a fake warning from ransomware virus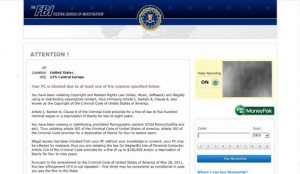 We were shocked after reading in one Romanian newspaper that a man committed suicide and also killed his son after falling for a ransomware virus. Typically, such viruses report people that they were caught while watching child pornography, using copyrighted content or spreading malware. After informing them about these crimes, they ask to pay a huge fine in order to avoid getting into the jail. It's believed that a misleading requirement to pay 70.000 lei or $22,000 and possibility of getting into the jail were the main factors that pushed the victim into committing a suicide.
According to Romanian police, the 36 year-old man left a suicide note where he explained the whole situation: "I received a warning that said I have to pay 70.000 lei or go to prison for 11 years. I don't think it's normal what I've done…I apologize to all of you…I don't want Nicusor to suffer because of me…I can't stand going to prison. I can't." After collaborating with several antivirus companies, police has managed to find a Romania-based server, which has been helping for cyber criminals to make 160,000 dollars per year. Of course, the biggest amount of 'fines' were sent from America. However, Romanian people have also been paying these fines for hackers and helping them increase their profits.
It's a shame that scammers keep spreading ransomware viruses on the Internet and keep fooling people into believing that they are real notifications from FBI, Police and other law-enforcement organizations. Please, stay away from such viruses as FBI virus, PCeU virus, CryptorBit virus and other ransomware. If you were tricked into installing it on the system, go to our  'Parasites' -> 'Ransomware' section and follow one of step-by-step guides.
Source: braila24.ro