SophosLabs warns: data-stealing trojan attacks Mac users!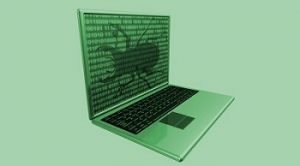 It seems that those days when people believed that Macs can't be vulnerable to viruses can be forgotten.. According to a recent SophosLabs announcement, hackers have recently started spreading a data-stealing Trojan, which is aimed at Apple's customers. In fact, this malware can infect any possible OS and then act accordingly. However, Mac users have a higher risk of getting infected not just an ordinary virus, but Zbot or Zeus Trojan.
According to experts, this data-stealing trojan spreads with a help of fake email messages that report about "undelivered item" and give a link for "tracking it". Typically, such emails claim to be the DHL, Royal Mail or any other courier company, which is allegedly having problems with the delivery of some purchase. If user clicks on the link or downloads the attachment, which can also be found on such mail, he/she downloads a virus.
At this stage, it's important to highlight that the type of the infection varies according to the browser: those who use Safari can be infected by Zbot or Zeus Trojan horse, other browsers are attacked by Mal/VBCheMan-C virus (Sophos Anti-virus).
Beware that this affair fails to work on mobile devices and in this case people receive an error message.
We highly recommend avoiding emails that were clearly sent to you by the people you don't know. Otherwise, you can lose your personal information and face more serious issues. If you were tricked by such scam, you should waste no time and check your computer with reputable anti-spyware.
Source: NakedSecurity blog